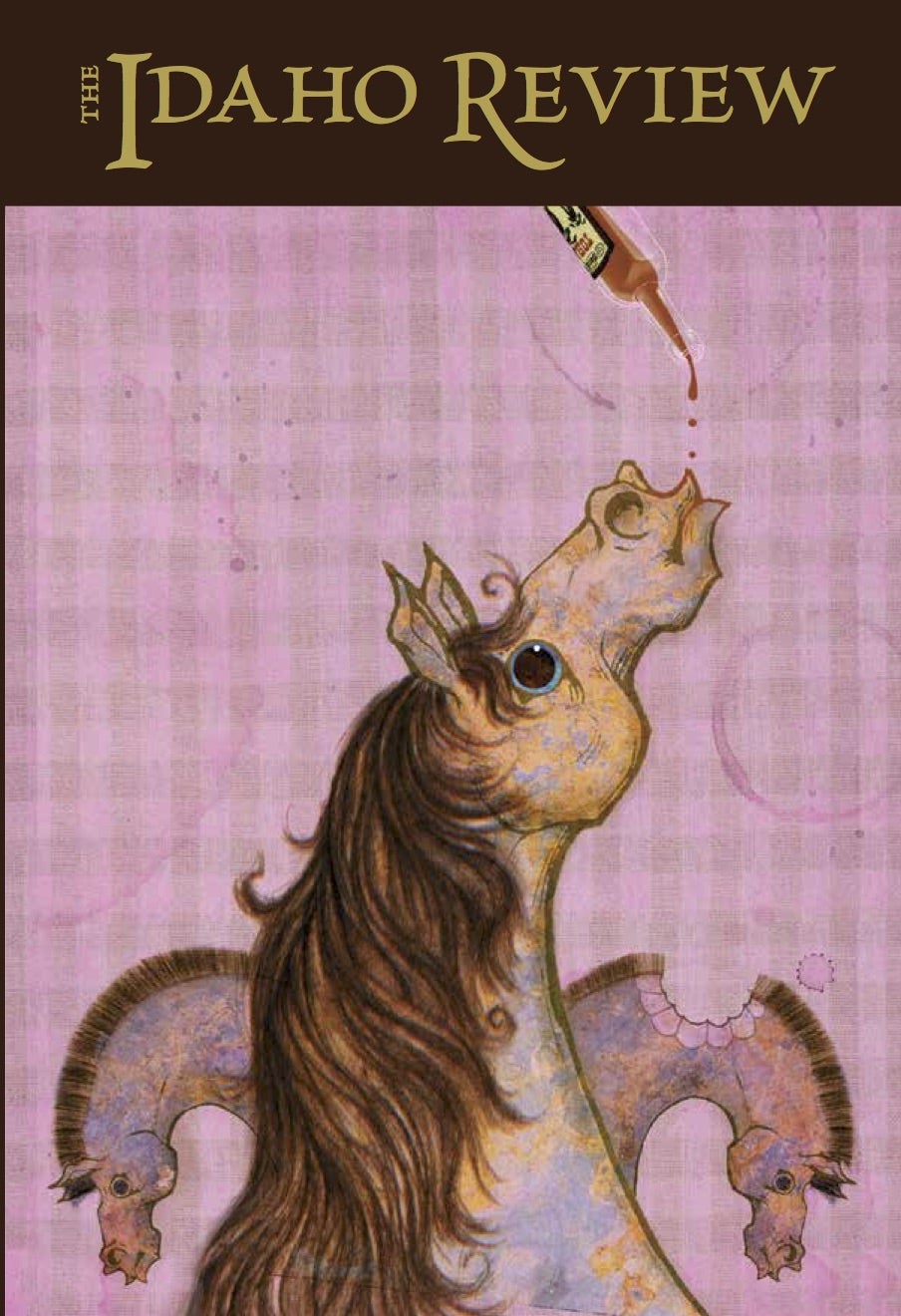 The 18th issue of The Idaho Review, the annual literary journal of Boise State University's MFA Program in Creative Writing, now is available at The Bronco Shop. The issue can also be ordered online at idahoreview.org and boisestatebooks.com.
This issue includes work from National Book Award winner Andrea Barrett, Hester Kaplan, James Magruder, Samantha Simpson, John Keeble, as well as the final story of the late Stephen Dixon.
"We are grateful for the dozen or so stories we have published of Steve's over the years," said editor-in-chief and founder Mitch Wieland. "He wrote with an unflinching honesty and this final story is no exception. We are proud to dedicate this issue in memory of all of his fine work."
The Idaho Review is edited and produced by Wieland and fellow MFA faculty members Brady Udall and Emily Ruskovich, who serve as fiction editors for the journal. Master's and undergraduate students in Wieland's publishing and editing courses select pieces for the journal, and assist in editing and proofreading the issue.
Stories from The Idaho Review have been regularly selected for The Best American Short Stories, The O. Henry Prize Stories, The Pushcart Prize, New Stories from the South and Best of the West. Past contributors include Joy Williams, Joyce Carol Oates, T.C. Boyle, Ann Beattie, Rick Bass, Edith Pearlman and Rick Moody.
The journal also is known for publishing the first stories of future bestselling authors, including Jennifer Haigh, Kali Fajardo-Anstine and Ben Percy.
Haigh and The Idaho Review will host an event at Storyfort from noon-1:30 p.m. Saturday, March 28, in The Owyhee's first-floor cafe space. The event will focus on how literary magazines can jumpstart a writer's career.