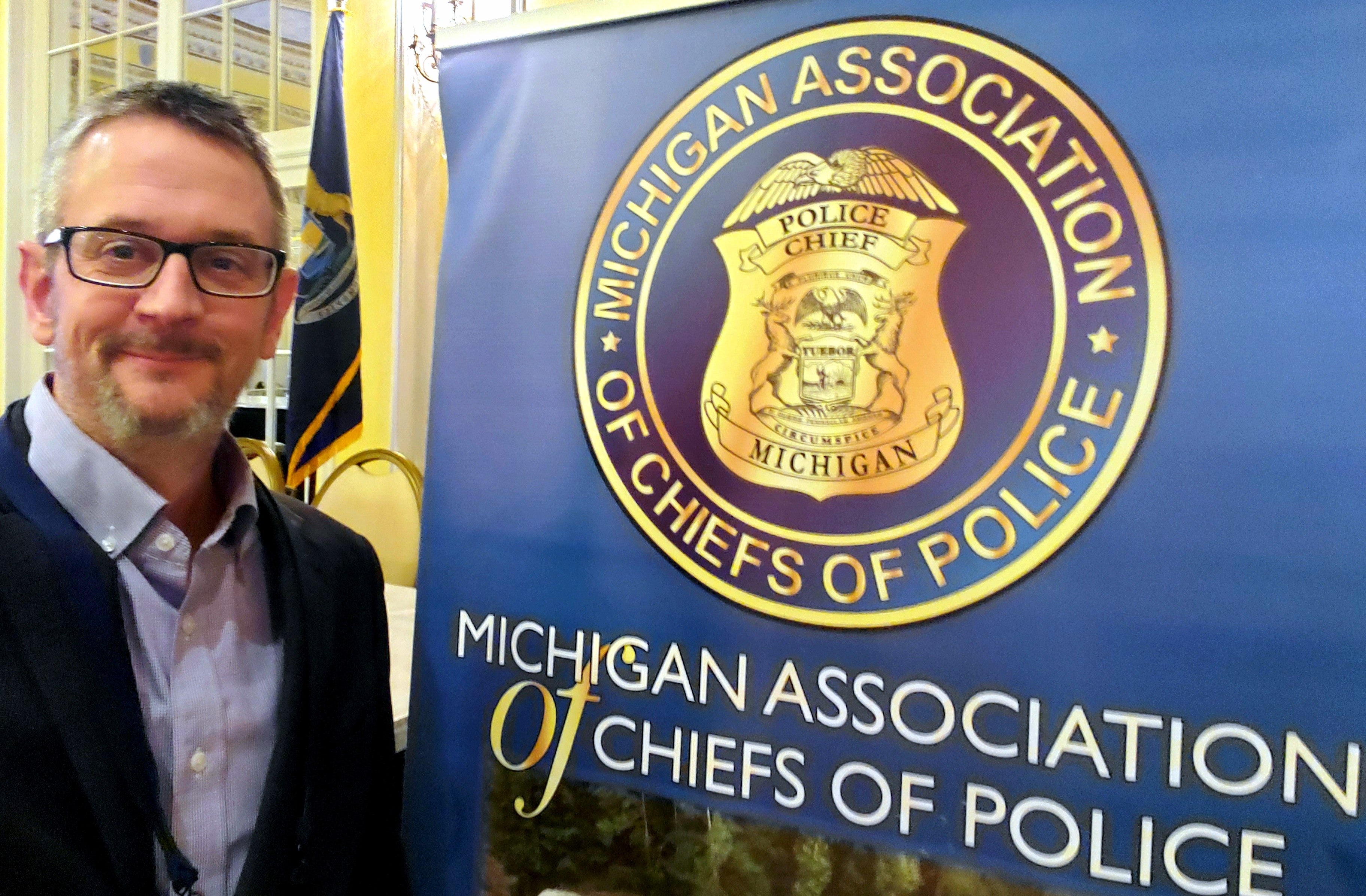 William King, a professor of criminal justice in the School of Public Service, presented findings from his national study of 741 chiefs of police to attendees at the Michigan Chiefs of Police Association winter conference.
The invited presentation, titled "The three horsemen of the unhappy chief's apocalypse: Burnout, turnover and dissatisfaction," described the causes and possible solutions to three career-ending problems faced by chiefs.
The talk, delivered to approximately 80 chiefs in Grand Rapids, focused on possible solutions to burnout, especially the significant effect of work-family conflict on chiefs. The talk represents King's continuing work in the area of police chiefs and their health and well-being.