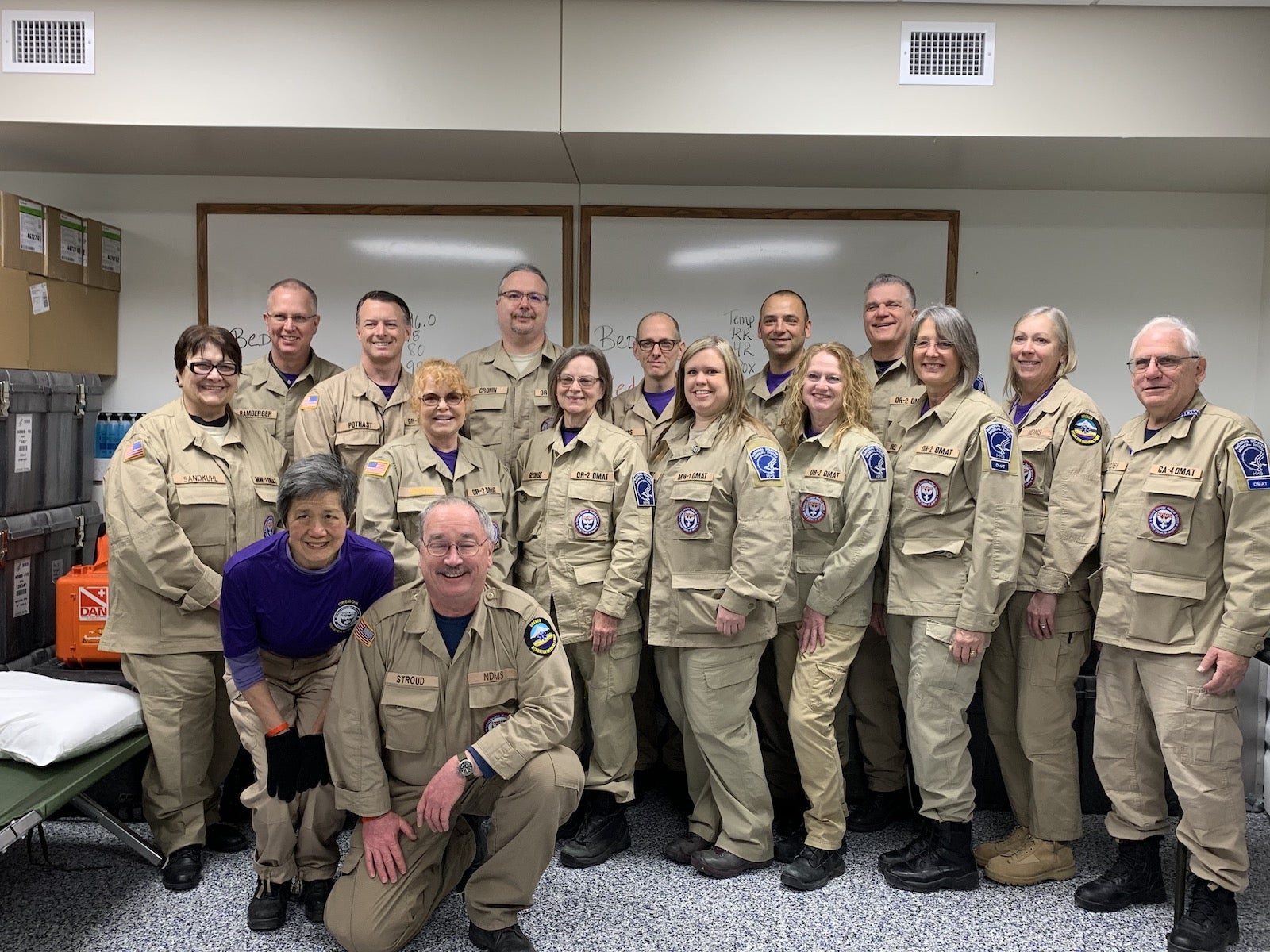 Boise State alumna Jamie Baxter's job as an emergency nurse has no borders. Shortly after she joined the National Disaster Medical System's (NDMS) Disaster Medical Assistance Team in 2001, Baxter was deployed to Ground Zero in response to the September 11 attacks. In 2018, she provided medical aid to those affected by Typhoon Yutu, which caused catastrophic destruction in Saipan, Tinian and the Philippines. Her latest mission in spring 2020 was helping 57 evacuees from Wuhan, China – the epicenter of the coronavirus outbreak – at Camp Ashland Army National Guard Base outside of Omaha, Nebraska. There, she monitored a 14-day quarantine order issued by the U.S. government.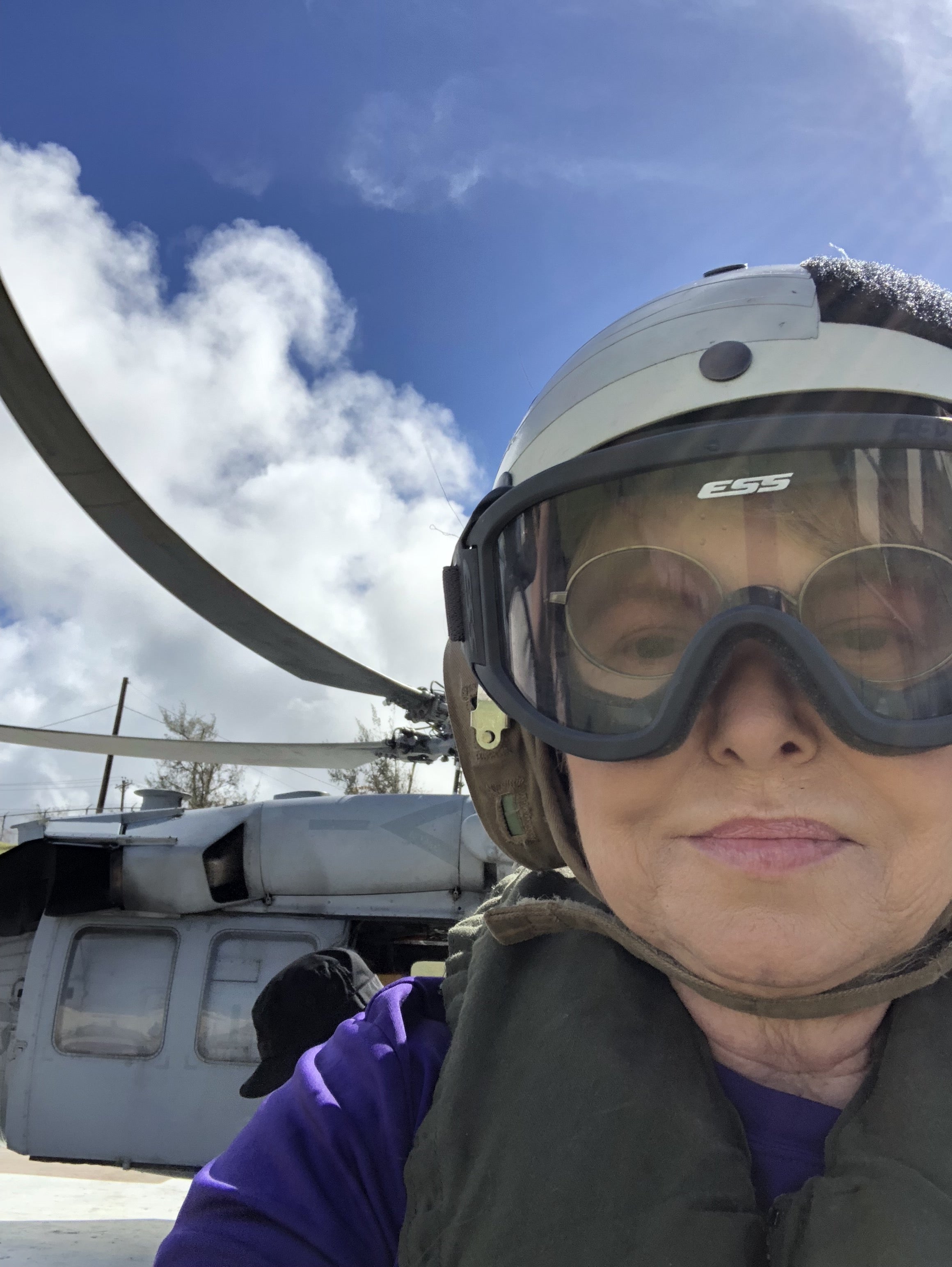 Baxter spent 40 years as a registered nurse before checking off an item on her bucket list at the age of 64: a Bachelor of Science in Nursing (BSN) from Boise State University, which she completed in 2019.
"The Boise State program sparked a passion for learning that gave me the confidence to pursue an advanced nursing degree," she said. "It was priceless."
The curriculum included cultural sensitivity training and a focus on connectedness with one-another through technology, both of which she says have aided her during her recent assignment in Nebraska.
At Camp Ashland, Baxter was responsible for the health and safety of nearly 100 personnel, including the team's physicians, nurses, paramedics, information technology and public affairs specialists, and command and control staff.
"The coronavirus medical response was a small cog in a large wheel. Our actions, no matter how small, can make a difference," she said.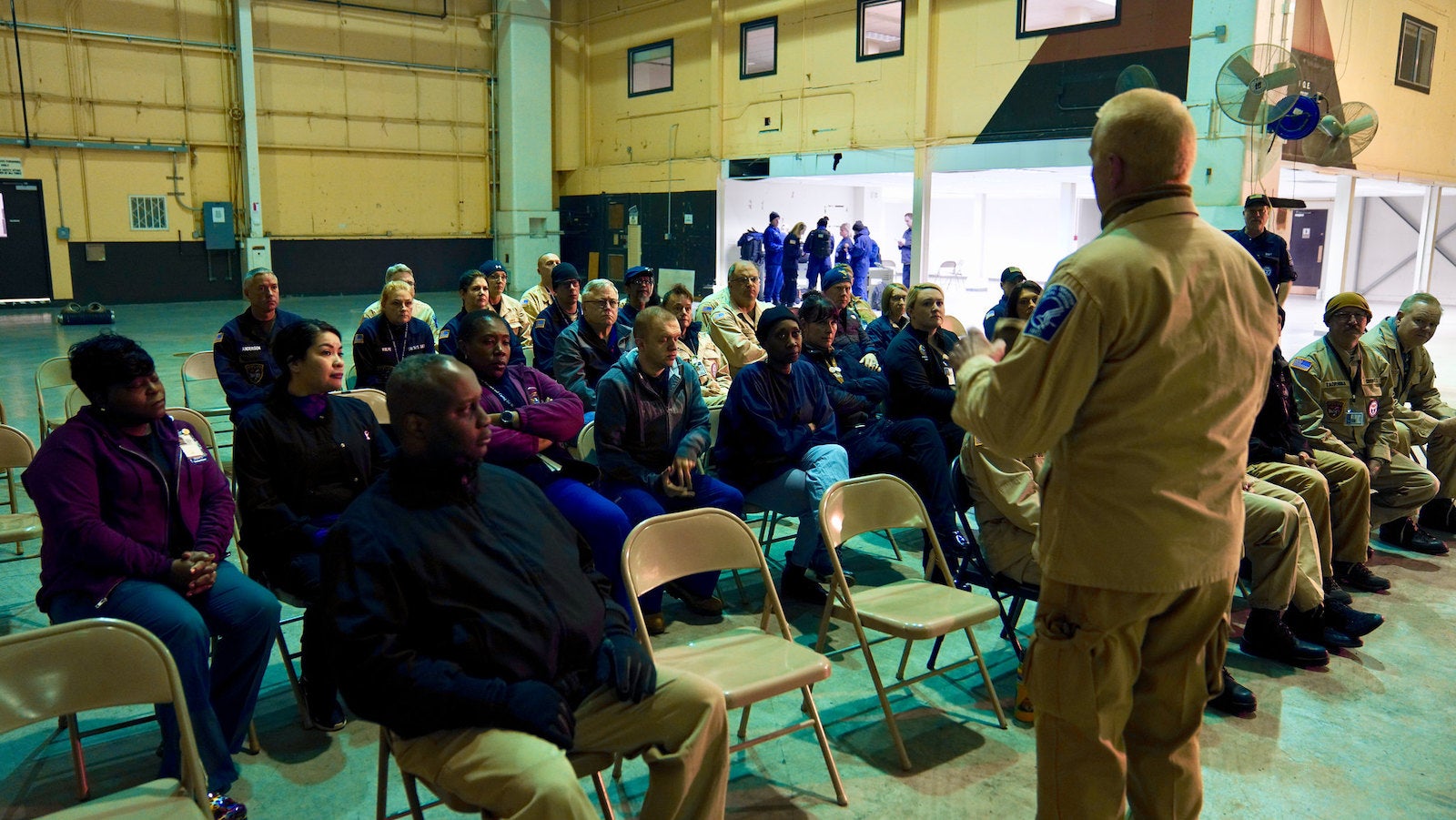 Baxter's passion to help organizations and communities prepare for disaster and emergency events is on display at the local level as well. Baxter is an emergency response nurse at the Amazon fulfillment center in Nampa and also volunteers at Genesis Community Clinic, which serves uninsured individuals in Boise. She hopes to expand her work into rural, underserved areas of Idaho while remaining part of NDMS's team.
"Cultures and people may be different, but human suffering is something felt by all," she said.
The NDMS is a resource of the U.S. Department of Health and Human Services to provide medical support for local and state agencies that are often overwhelmed during disasters or public health emergencies. Its various response teams are composed of 5,000 physicians, nurses, paramedics and other staff.
"Each experience has brought a different perspective and a different learning," Baxter said, referring to her academic and professional career. "I call it tools in the tool belt."
– By Matt Jones