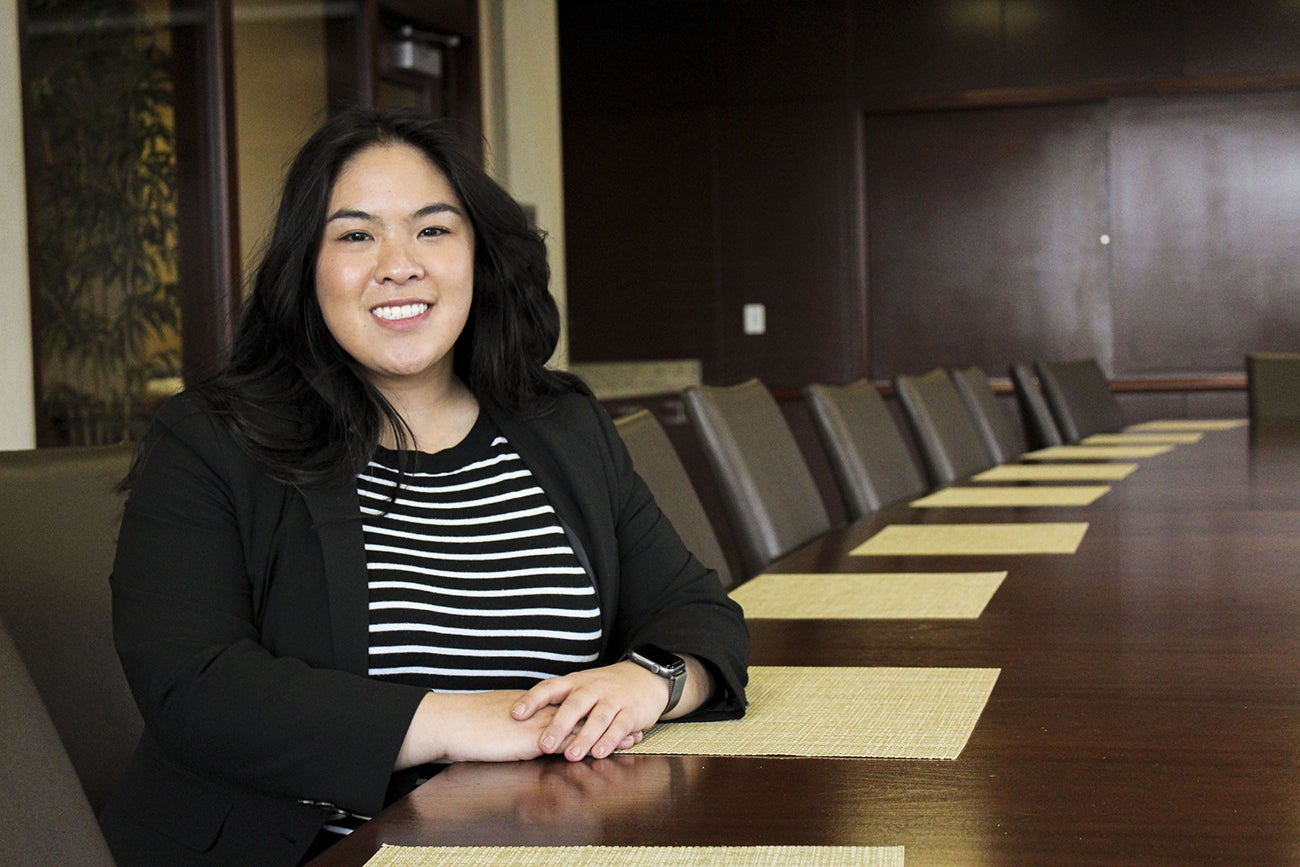 Katie Toyoshima, a student in Boise State's Career Track MBA Program, is focused on Idaho's rural communities through her work at the Idaho Small Business Development Center (SBDC). As a graduate assistant, the Seattle native uses her experience in database management, process improvement and project management to serve small businesses operating in rural areas of the state.
"As rural Idaho's workforce becomes even more depleted, it is important that the SBDC continues to reach out and assist rural small businesses with the limited resources they have in order to revitalize the economies in those areas of the state," she said. "Idaho has an extremely unique landscape and our SBDC operates in a very special way."
Toyoshima and the development center do this by focusing on two key strategies: marketing and a distributed staffing model. Their services are more accessible now than ever before for rural populations, as they have increased their number of consultants and boosted marketing efforts. The SBDC also works with community leaders to further educate those in their communities about the resources that the development center provides.
In February, Toyoshima represented the Idaho SBDC at the Small Business Institute's annual conference in New Orleans. The conference highlighted her research on economic development for rural Idaho among other top practices and strategies used by SBDCs all over the country.
"I thought that it was extremely important that someone championed what the Idaho SBDC does," she said. "Everyone who works for the SBDC believes deeply in its mission and in helping all of the communities here in Idaho."
Toyoshima is on track to graduate with her master's degree in May. She has accepted a position with Atrium, a salesforce analytics consulting company, starting in June.