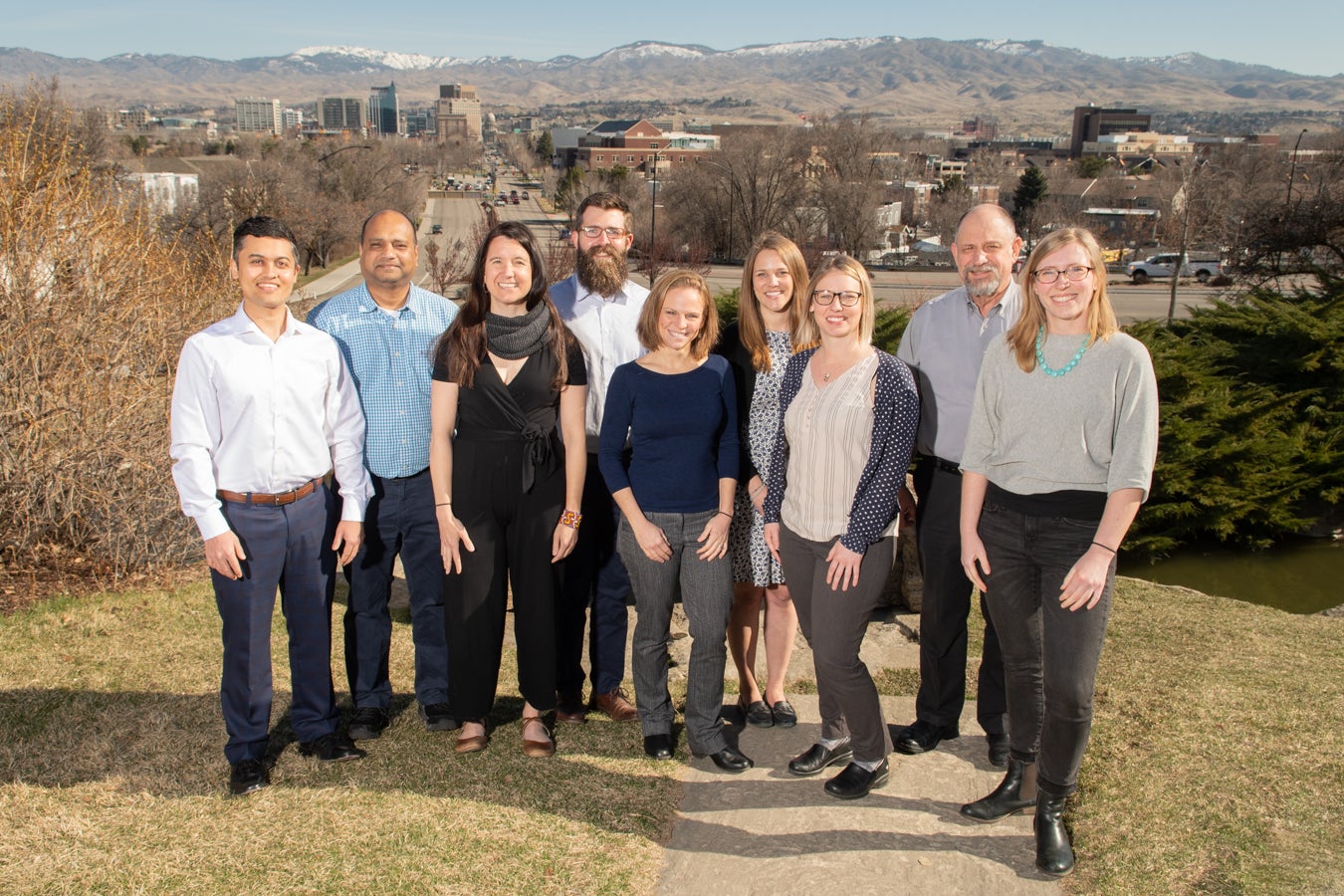 Helping communities withstand and rebound from global threats like climate change and pandemics is a pressing international issue. To help address this need, Boise State University is pleased to announce the newest institute to campus – the Hazard and Climate Resilience Institute (HCRI).
The institute will be the first university-based organization to work across disciplines and with local and national stakeholders to develop and implement a resilience strategy for the community in which they work and live. This strategy will address acute threats and hazards, such as flooding, wildfire and pandemics. It also will focus on long-term stresses, such as access to healthcare, food security, education and affordable housing, as well as the impacts of a changing climate.
"Universities are uniquely positioned to collaborate with their communities on societal problems. We offer expertise and resources that communities may not otherwise have access to," says Brittany Brand, director for the institute. "We strive to break down disciplinary and sector silos, and find new and creative ways to address the grand challenge of building resilient communities."
The HCRI also plans to offer opportunities for Boise State students to work on practical, real-world problems and make important connections with community leaders.
"The Hazard and Climate Resilience Institute is bringing the right people together to create the science, the policies and methods by which we can effect change to embrace our changing world. This is truly a novel, and innovative program that will make a difference for all," said Harold Blackman, interim vice president for research. "HCRI is poised to make an enormous positive impact on the resiliency of our communities and citizens."
The HCRI invites those with an interest in resilience, from any background, to join the listserv and/or become a member. This includes Boise State faculty, staff, and students, as well as Treasure Valley stakeholders and community members. Please see the HCRI website to learn more and see upcoming events.