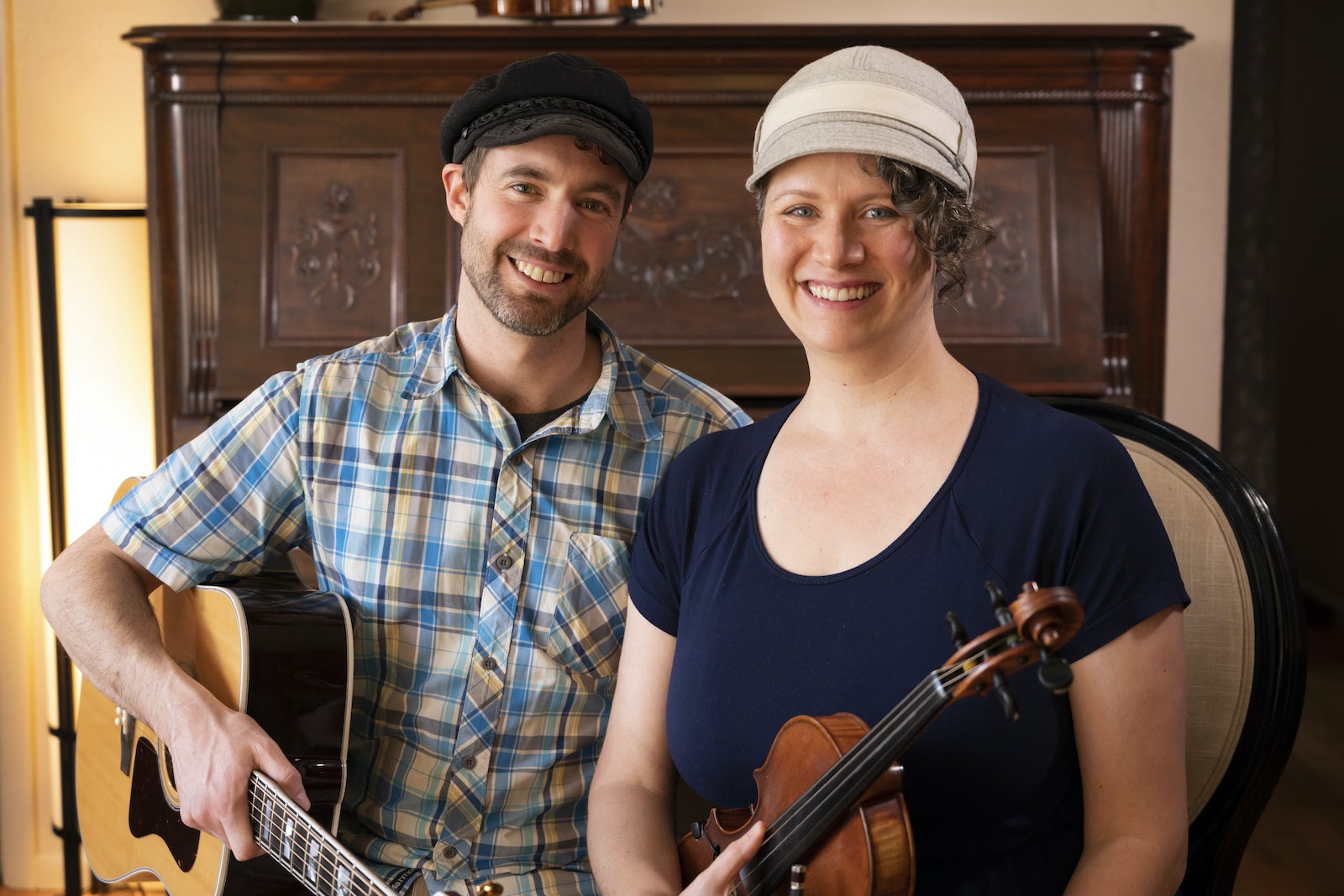 Underground cave performances, mechanical bull-riding contests, mouth harp duets and a Beatles cover band aren't typically found on one's resume. But for Boise State alumni Angie Marianthi (MHS, health promotion, '14; BA, music, '07) and Marcus Marianthi (BAS, applied science, '12), becoming professional musicians opened up doors they never would have imagined. 
"Through all of our experiences, I realized that teaching others was what kept me the most motivated, excited and engaged with music, regardless of where I was performing or what instrument I was playing," Angie recalled. "That was when I realized that we needed to make it our life's work."
After touring the country in bands while simultaneously pursuing other careers, the Idaho natives decided to become full-time, independent music teachers. They founded Campfire Music Collective (formerly called Boise Music Lessons) with support from the Idaho Small Business Development Center, housed in the College of Business Economics, to educate people of all ages and musical backgrounds. 
"I never thought I would be an entrepreneur," Angie said. "And I never thought I would actually be a professional musician, either. So the whole thing is unbelievable."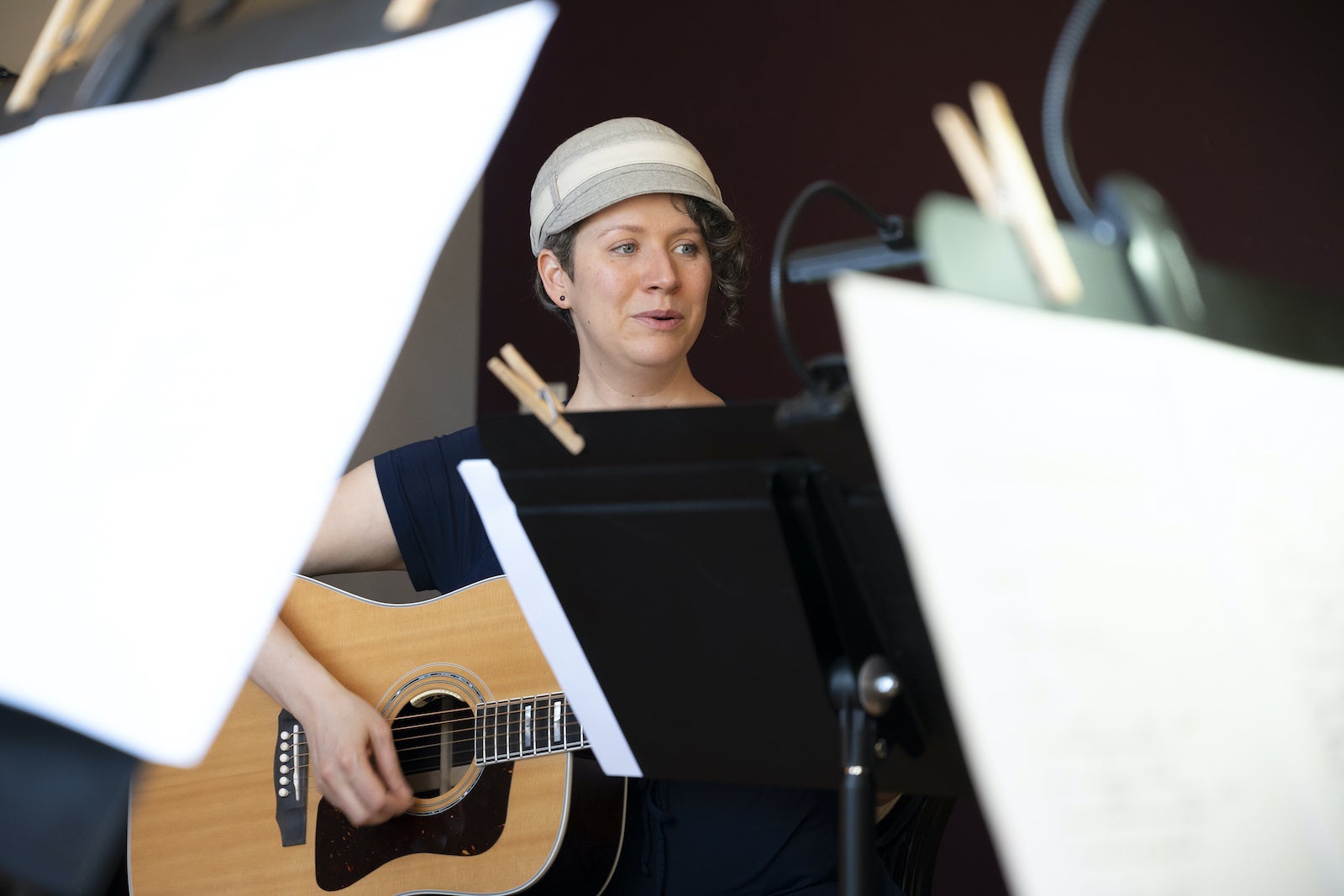 Before launching Boise Music Lessons, Marcus completed a degree in applied science at Boise State to test theories and obtain a mixture of diverse skill sets. He then explored city planning, transportation education and curriculum development. But like Angie, opening up a studio was always in the back of his mind, and their studies and the support they received at Boise State gave them the confidence follow their passion.
"Angie and I are always testing how people learn and approach things differently," Marcus said. "A lot of those methods that were used in my courses at Boise State are being applied in the types of ways we teach."
For Angie, completing a master's of health promotion provided her with invaluable community-building skills that she now applies as a business owner. Their music website reads in bold: "Community is Our Focus." That mission to build strong communities touches every facet of their business.
"Anyone can learn to play music from YouTube. That's one really amazing thing about our time right now, but no one really knows how to apply it in a real way," she said. "We allow people to connect through music to ultimately build friendships and bonds. And that's the essence of what I learned studying health promotion at Boise State. Building healthy, vibrant communities."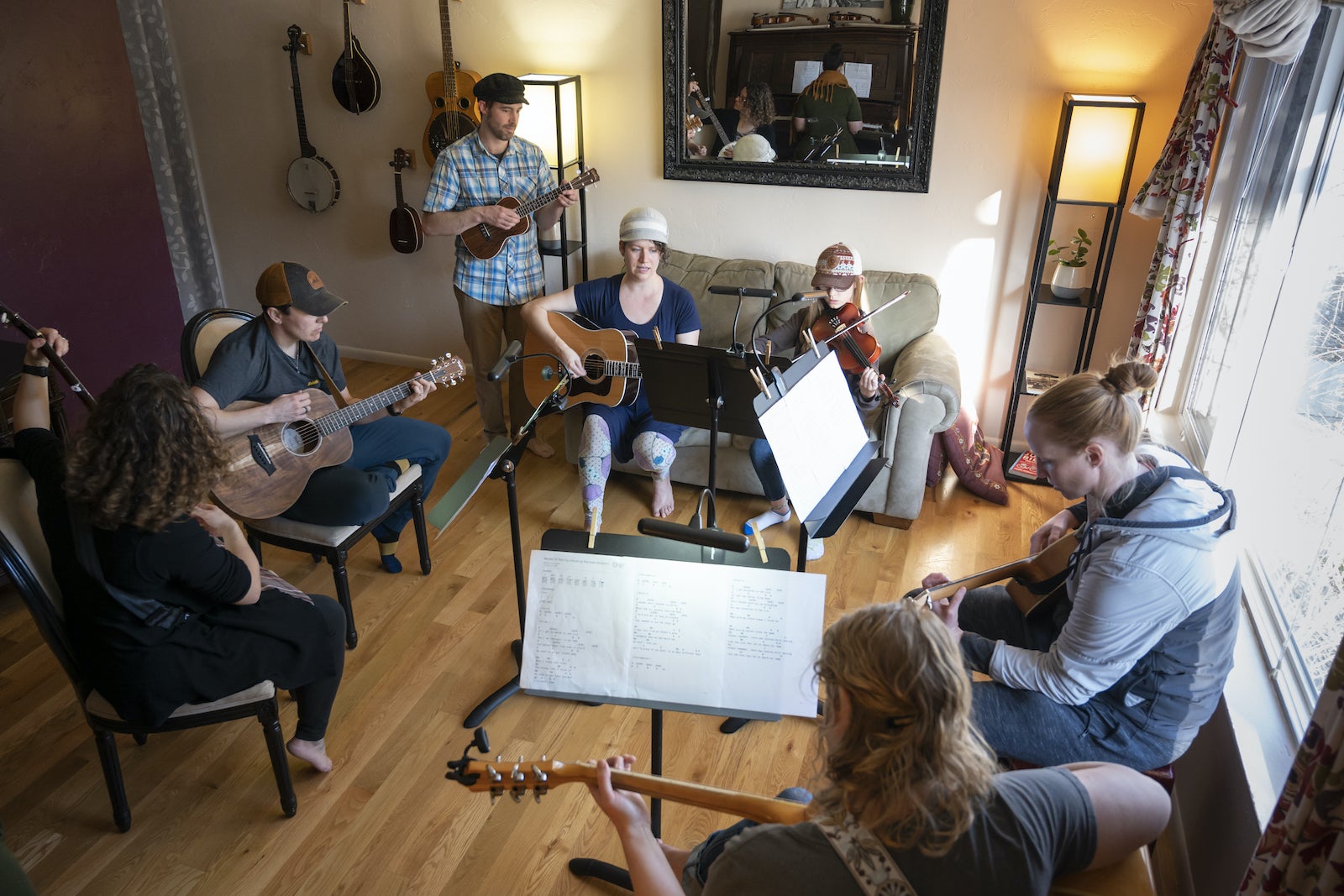 Campfire Music Collective is not a typical music studio where one-on-one lessons occur. Instead, people of all ages who play a variety of instruments pop in weekly to perform in unison. The setup creates a greater sense of connection and camaraderie, much like how a band operates. 
"People are usually pretty apprehensive to learn a musical instrument because it feels like a risk to them. There's a big barrier of fear there," Angie said. "We try to break it down to the core essence of playing and show people how easy and fun it is at every step of the process."
The overarching philosophy, according to Marcus, is to "get more people in on jammin' and having a great time."
The current COVID-19 pandemic has affected their normal operations as they have canceled all group activities for the foreseeable future, but that's not stopping Angie and Marcus from using different methods to reach their students.
"All of our students have quickly adapted to the new online model and we're all very excited for the human connection that Zoom calls allow," Angie said.
And when asked what Boise State means to her, she's quick to direct it right back to the mission of their studio.
"Boise State is all about building relationships. For me as a small business owner and teacher, that is what I do. It's been really amazing to see people come here and grow together. It's the best."