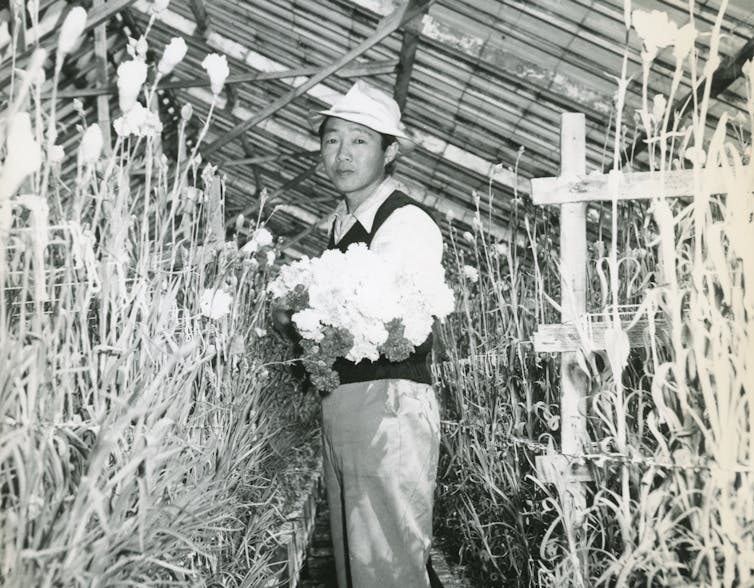 Eighty years ago, on Feb. 19, 1942, President Franklin D. Roosevelt issued Executive Order 9066, which led to about 112,000 people of Japanese ancestry living in the western United States being moved into internment camps.
At the time, Toshio Mori, a U.S. citizen with Japanese parents, was an aspiring writer who had a contract to publish a collection of his short stories in 1942. As a result of the executive order, however, he was sent to one of the camps, and the publisher delayed the book's release.
As an archivist and scholar studying publishing in the western United States, I've found unpublished and unreported archives that tell the story of Mori's difficulty getting his book, "Yokohama, California," published in a country roiled by prejudice against Asian Americans.
Perseverance pays off
Mori was born in Oakland, California, in 1910, the son of Japanese immigrants. As he recounted in an interview, Mori wanted to be a "serious writer" – which, to him, meant getting published. He took his neighborhood as his subject and wrote about his majority Japanese community.
Mori turned Oakland into the fictionalized town of "Yokohama" and described the life of the "issei," or first generation, and their children, the second generation, known as "nisei."
But Mori had little time to write. He worked full time at his family's garden nursery, with workdays often stretching to 16 hours. Starting when he was 22 years old, Mori adhered to a disciplined daily schedule in which he would work all day, return home and write from 10 p.m. until 2 a.m.