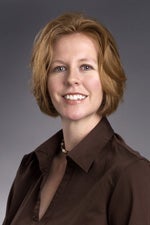 Terri Soelberg, grant coordinator for the College of Health Sciences, facilitated a Center for Teaching and Learning workshop with Kara Brascia, director of the Service-Learning Program, on Jan. 25.  The workshop, "Refugees, Service-Learning and Research" helped faculty connect with refugee agencies and on-campus resources to explore future collaborations in these areas, and gain insight from other faculty members into the benefits and special considerations of working with the refugee population.
This workshop is a part of a Memorandum of Agreement (MOA) between Boise State and Mountain States Group. This collaboration has supported a number of initiatives aimed at connecting refugees with the Boise State community.  Current examples of Boise State's engagement with refugees include:
Research:
School of Nursing has a history of research collaborations with African refugee groups in the Boise area.
MOA team sponsored faculty workshops focused on best practices in the areas of community-based research/participation action research, refugee-focused service-learning and partnerships with refugee agencies.
Teaching:
School of Social Work developed and launched a Refugee Services Certificate program beginning in fall 2011, offered through the Boise State Center for Professional Development
In May 2011, Department of History offered three-credit course titled "Refugee Resettlement and Latino Immigration in Idaho," developed and taught by Errol D. Jones, professor emeritus. This followed a highly successful forum and workshop on the Idaho refugee experience in 2010.
MOA team and the Service-Learning Program continue to facilitate partnerships between refugee agencies and faculty from multiple academic disciplines, including Linguistics, English, Social Work, Nursing, Counseling Education, Special Education, and Information Technology
In fall 2011, 11 academic courses partnered with with refugee-focused agencies through the Service-Learning Program, resulting in 70 students devoting 1,790 hours to refugee organizations in one semester.
Experiential Learning:
Boise State allocated two community work-study positions to refugee agencies to help coordinate Boise State students on-site
Service-Learning Program is collaborating with the English Language Center (ELC) to staff the new Family Literacy Program at ELC where Boise State students can serve with refugee families
Looking ahead, Boise State and MSG will focus on creating a welcoming and supportive environment for refugees who are coming to campus as students and teachers. The MOA team is also helping prepare the Boise State community to embrace the strengths and unique contributions of these new Americans.
Many of these achievements and initiatives are in collaboration with the Idaho Office of Refugees. The MOA team continues to identify new opportunities for collaboration around refugee issues that will build on accomplishments and promote the objectives of the agreement. New ideas are welcome; contact KaraBrascia@boisestate.edu. View the full MOA here.
The MOA team currently includes representatives from Boise State's Service-Learning Program, Office of Research and Economic Development, Enrollment Services and the departments of History, Nursing, Linguistics and Social Work. Participants are appointed by the deans and new members are welcome. MSG's team include staff from the Idaho Office of Refugees, English Language Center and the Agency for New Americans.