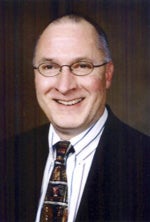 In July 2012, Eldon Walker, faculty in the School of Nursing, traveled to Uganda, with 14 other members of Be the Change Africa – Boise Chapter to volunteer at the Nsumba Orphanage in Uganda. The orphanage is about two hours south of the capital of Kampala. The orphanage has between approximately 350 children ranging in age from two years old to 18 years old.
Walker and his colleagues performed health assessments, HIV tests, and hearing exams, as two audiologists were part of the group. They also taught the children about good health practices and about HIV.
Walker had an incredible time working with the children and adolescents. The official language of Uganda is English; however, most Ugandans' first language is Luganda, Swahili or many of the other African languages. As can be imagined with kids in any orphanage, the younger kids wanted lots of attention and wanted to be held, while the adolescents wanted to practice English and hear about America.
The Boise Chapter of Be the Change Africa had previously paid for 250 mosquito nets for the dorms where the kids live. Walker excelled in jerry-rigging mosquito nets over double and triple bunk beds. One of the highlights was a trip over scary roads to northern Uganda, by South Sudan, to go on a safari. Being out on the Savannah watching elephants, giraffes, baboons, hyenas, warthogs, herds of a variety of antelopes, and African buffalo was an incredible way to close a trip of humanitarian aid.