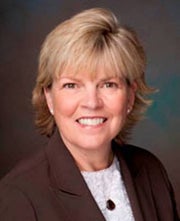 School of Nursing professor Cynthia Clark will deliver the Loewenberg School of Nursing Distinguished Lecture at the University of Memphis on Sept. 26.
She will discuss "Igniting the Power of Civility in Nursing: Fostering Healthy Workplaces."
Clark, founder of Civility Matters, has won awards for her groundbreaking work in civility. Her theory-driven interventions, empirical measurements, theoretical models and reflective assessments provide methods to prevent, measure and address uncivil behavior and create healthy workplaces.
Her book, "Creating and Sustaining Civility in Nursing Education," received the 2013 American Journal Book of the Year Award for Professional Issues in Nursing. She is a fellow in the American Academy of Nursing and the recipient of numerous teaching, research and service awards.