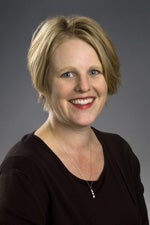 Kelley Connor and Jane Grassley, associate professor and professor in the School of Nursing, are interested in helping moms who are pregnant learn about breastfeeding. They have created Healthy New Moms, a quest-based learning experience using the 3D Gamelab platform.
Participants can choose from 11 quests that are grouped under three main topics: Deciding about Breastfeeding, Feeding Your New Baby, and Getting Support. As participants complete quests on their smart phone, tablet or computer, they earn experience points, badges and rewards.
To help the researchers determine if this is a fun and helpful way to learn about breastfeeding, they are doing a research study with women who are ages 15 to 24 years old and pregnant. Participants will receive a $30 Amazon gift card for completing two online surveys.
If interested in participating or in finding out more about the study, e-mail Kelley Connor atkelleyconnor@boisestate.edu, or call Grassley at 426-1670.