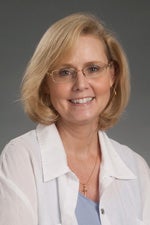 Karen Breitkreuz, assistant professor of the School of Nursing, presented her model for educating the socially responsible global citizen at the 2015 International Council of Nurses Conference in Seoul, South Korea on June 19 – 23.
Her presentation was titled "Nursing Students as Global Citizens" and shared a formal approach for developing students as well-equipped global citizens through an international service-learning experience. The presentation highlighted how nursing students can participate in unique nursing experiences while collaborating with the larger interdisciplinary group. Overall, the presentation was received very well by the international nursing community.
Breitkreuz completed her master's degree in nursing at the University of California, San Francisco, in 1996, with a specialization as an International Cross-Cultural Community HealthClinical Nurse Specialist. In May 2009, Breitkreuz graduated from Teacher's College, Columbia University, Executive Program for Nurses, with a Doctorate in Education.