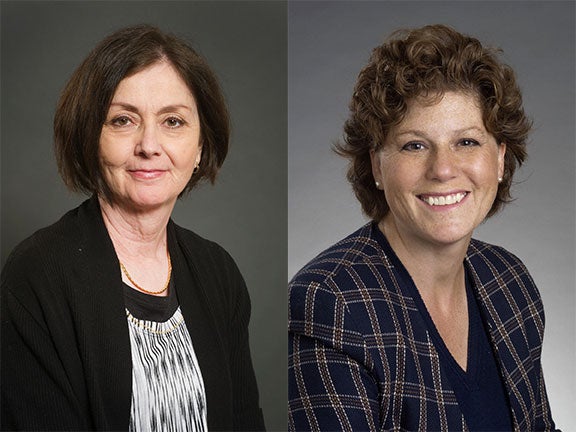 Kim Copeland, clinical assistant professor, and Jayne Josephsen, associate professor, both for the School of Nursing, have recently joined four other School of Nursing faculty in becoming Certified Healthcare Simulation Educators.
The certification is a credentialing program offered by the Society for Simulation in Healthcare. Benefits of certification in healthcare simulation education accrue value to the individual, their organization and the community by:
improving healthcare simulation education through the identification of best practices
strengthening patient safety efforts through support of simulation modalities
providing external validation of individual educator knowledge and skills
strengthening organizational, community, and learner confidence in the quality of education
fostering a feedback loop between education and practice
encouraging performance improvement and knowledge expansion of the individual educator
Certification provides international recognition and meets the needs of employers, practitioners, and the public by identifying educators with specialized knowledge and skills in healthcare simulation education. It also recognizes one's commitment to continued professional development and lifelong learning.