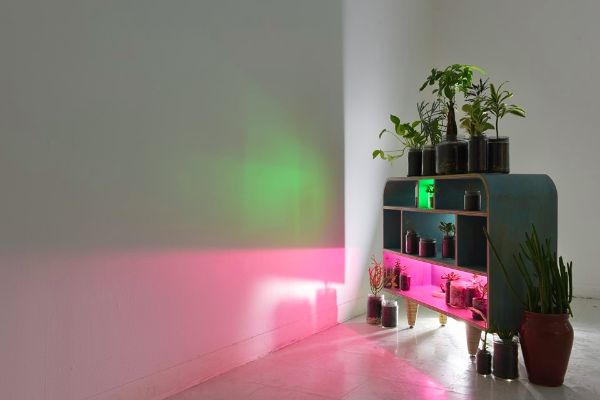 August 26th – October 30th, 2019
Opening reception: Thursday, August 29th, 2019 4-6pm
Living room questions our orientation to natural landscapes and the infrastructures that have been built around them. This body of work explores a longing for connection to our environment and the structures that are in the way.
Artist Devin Kelly is a third-year graduate student in Boise State's MFA visual art program. This installation includes artist-made plywood furniture, neon glass and transformers, acrylic paintings on canvas, projected video, glass jars and natural elements.
Cheryl Shurtleff-Young Student Gallery
Center for the Visual Arts at Boise State University
1110 S Capitol Blvd, Boise, ID
Exhibition sponsored by the Department of Art, Design, and Visual Studies and the School of the Arts. Image: Devin Kelly, Living Room (detail), artist fabricated plywood furniture, neon glass, neon transformers, acrylic paint on canvas, projected video, glass jars, plants, dirt, and rocks