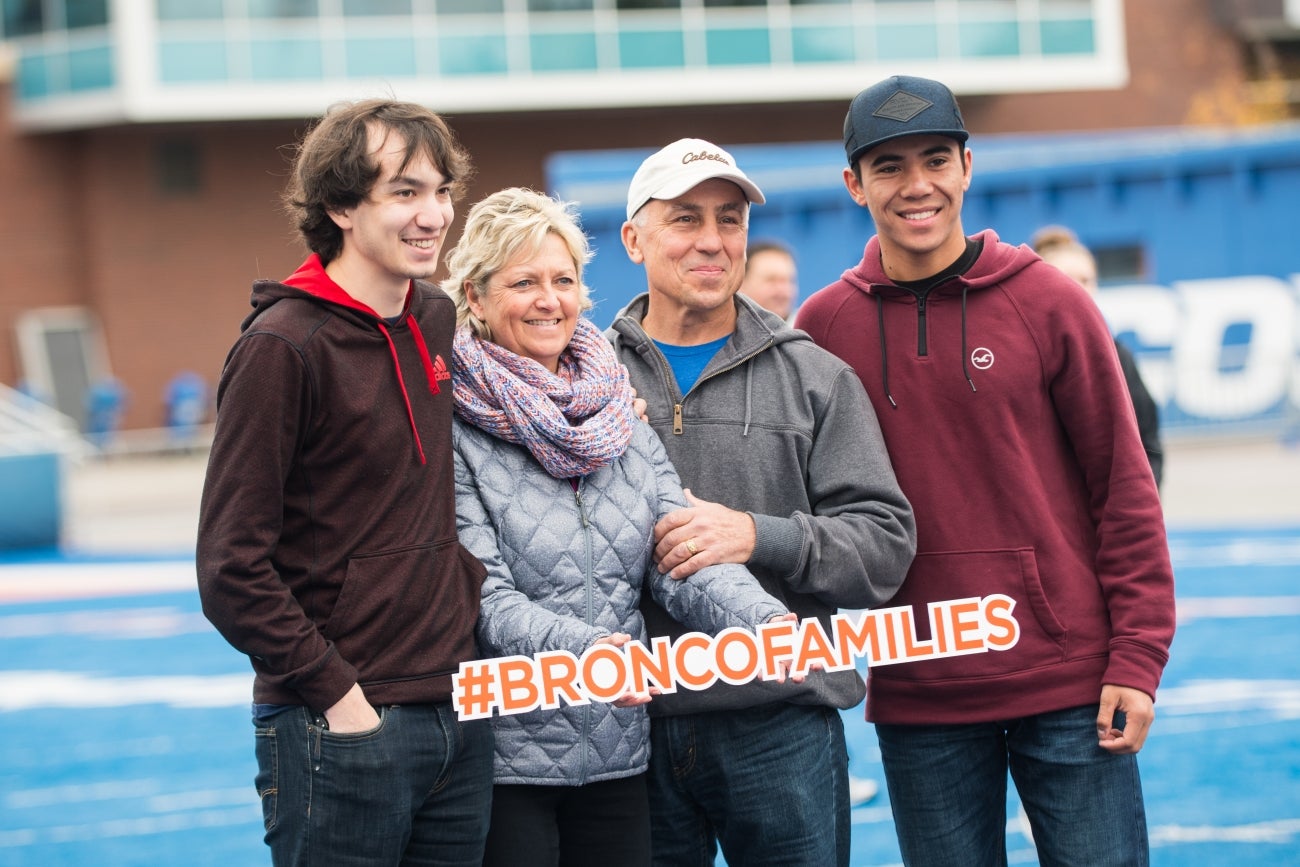 By Emese Frank, Program Coordinator for Family Orientation and Outreach
We hope you'll join us for Parent & Family Weekend!
Why is your visit important to your student?
1. Parent & Family Weekend is a celebration of what your student is up to, and a chance to catch a glimpse of what their life on campus looks like.
2. If you're local, come see Boise State through your student's eyes. Your student may not have gone away to college, but this is still an important life adventure. It's been a big decade for Boise State! Come see what's new.
3. If you're not-so-local, this is a perfectly timed opportunity to support your student through a major life transition. Come look them in the eyes and see how they're really doing!
4. The university community is packed with people who have made supporting students their life's work. Come talk with us and let us remind you where your student can look for support, for personal growth, and for fun!
5. Because FAMILY matters so much and quality time never stops being important.