Electronics have always felt like magic to James Petty.  In fact, it was the thought of uncovering those secret mysteries that drew him to study electrical engineering. Graduating with a bachelor of science in electrical engineering this spring, James reflects on the tremendous growth he experienced on his academic journey. Not only did he acquire the expertise to launch his career, the hands-on research experiences James had as an undergrad further fueled his passion and curiosity.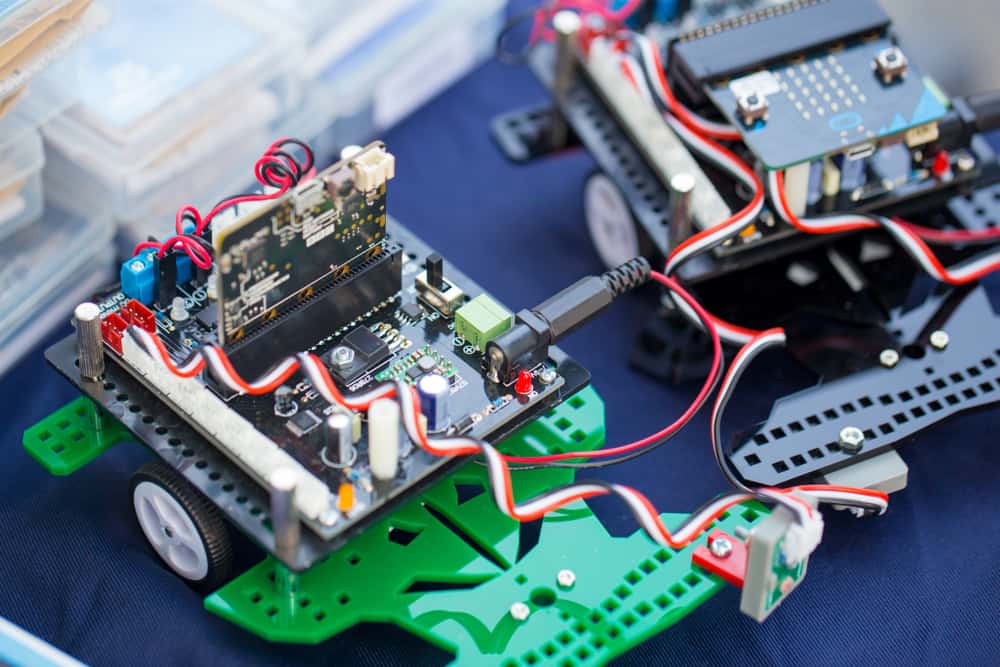 We recently had the chance to talk to James about his experience as a major in electrical engineering at Boise State. He reports that one of his most exhilarating experiences was working on a final research project in his embedded systems class. James and his teammates decided to build a classic arcade game from scratch.  This ambitious project faced many challenges, but eventually, the team was able to boot up the arcade-style Space Invaders gaming machine up and running. The arcade machine was complete with a decadent design, including an array of joysticks, buttons, and even a music-responsive light strip for the case. The experience gave James the opportunity to apply his interest in working with both hardware and software to a real-world application. It also reaffirmed his love of embedded systems and hardware design.
James was just as busy outside the classroom too. Landing an internship at Framatome, a nuclear fuel facility, he spent the last summer designing a motor controller for plant maintenance. Honing his skills in AutoCAD Electrical, James worked diligently to design and build controller parts. He recalls the project being nerve-wracking in the beginning but remembers relaxing when the company asked to implement one of his original hardware designs. Ultimately, the internship proved to be an immensely valuable experience that boosted James' confidence and had a positive impact on his professional growth.
So what is it like?  Initially, James thought he was headed to college to earn a degree that would provide a steady income.  In the end, he got so much more. 
Employable skills? Check.
Hands-on experience? Check.
Great networking opportunities? Check. 
His advice to future students?
"Enjoy the ride. This degree is so much fun…don't miss out on all of the excitement!"
Today's electrical and computer engineers have a powerful role in creating social good, delivering innovations for a better future. Whether you want to design alternative energy systems, engineer biomedical solutions, build and test autonomous vehicles, or research next-generation communications, a degree in electrical and computer engineering can take you there.
The Electrical and Computer Engineering Department at Boise State University provides comprehensive undergraduate education with abundant opportunities for research and design experience. Undergraduates have several flexible options for study, including a bachelor of science in electrical engineering and a bachelor of science in computer systems engineering. Students may also add an electrical engineering minor, secondary education emphasis, certificate in Biomedical Instrumentation, or one of four certificates in the Security of Cyber-Physical Systems.  For a comprehensive look at the options available for undergrads, check out the Boise State catalog. 
Follow us on social media to stay updated on our latest student spotlights and to see the amazing things our department is accomplishing