Cyber Summer Camp
Educational Week for High School Students
Age Groups: 7th – 12th Grade Students
Dates: July 18-22, 2022
Time: 9 a.m. – 3 p.m.
Location: Boise State University's College of Engineering
Cost: $150 (Scholarships Available)
Registration: Taking Students on Past Original Deadlines,
The Cyber Operations and Resilience Program or CORe for short is hosting the Cyber Summer Camp for junior high and high school students (7th-12th grade) to provide students with a hands-on experience to the world of information technology and cybersecurity. Students will learn the basics of information technology and security, as well as cybersecurity basics.
You will have the opportunity to:
Learn what's in a computer
Install an operating system
Build a network
Learn what a cyber blue team does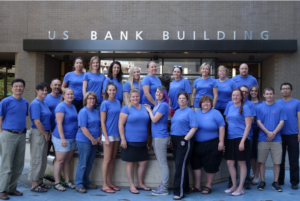 NSA Gencyber Teacher Camp 2022
Security Awareness for General Education Teachers
The GenCyber Teacher Camp at Boise State University allows participants to understand security procedures, practices, and threats regardless of their knowledge level in IT/CS. The goal of this non-residential program is to help participants understand the dangers that come with using Internet, social media, and smart devices and increase their knowledge of system vulnerabilities, threats, attacks, and protections.
Information Sessions:
We have hosted three information sessions (5-6 PM on March 14th, March 30th and April 20th) via zoom. The information session gave an overview of the camps.
Summer Camps:
When & Where
Two camps will be offered in the Boise State Computer Science Department in downtown Boise (777 West Main St. Boise, ID 83702). Breakfast and lunch is provided each day.
1st camp: July 11, 2022 – July 15, 2022, 8:30am-4:30pm
2nd camp: July 18, 2022 – July 22, 2022, 8:30am-4:30pm
Objectives
The GenCyber program at Boise State University is designed for secondary education teachers in Southwest Idaho and the Boise area to:
Create local cyber security awareness
Build a community of practice to promote cyber security for everyone
Design, develop, implement, and evaluate lesson plans for teachers in the area of security and privacy
Provide cyber security resources and make them accessible to the community
Program Goals
Maintain/expand the secondary teacher community for cybersecurity education we have built in 2017, 2019 and 2021.
Promote cybersecurity education to as many students as possible by delivering cybersecurity lessons in all subject areas in secondary schools.
Provide cybersecurity teaching/learning resources and follow-up opportunities to support teacher participants throughout the school year.
Topics
Topics include password protection, phishing, cryptography, virus, Trojans, wireless and network security, and Sphero BOLT robots are taught in class, from which participants are exposed to all ten cybersecurity first principles.
Class Form
Team-Based Learning (TBL), an Evidence-Based Instructional Practice, will be used to create an engaged community of learners.
Preliminaries
All hands-on activities are unplugged and only simple mathematical preliminary knowledge is needed, thus appropriate to all teachers with different backgrounds. In addition, pre-camp materials are shared, allowing participants to gain some preliminary knowledge.
Stipend and Credits
Teachers selected to participate in these workshops receive a $750 stipend:
$500 (summer camp) + $50 (parking support)
$100 (post-camp activity 1 in Fall 2022)
$100 (post-camp activity 2 in Spring 2023)
In addition, two professional education credits are offered and participants take home a Sphero BOLT.