Summer 2020 St. Luke's Applied Research and Sports  Medicine Concussion Clinic Internship Opportunity
The St. Luke's Applied Research Division is offering a unique and dynamic learning experience in the St. Luke's Applied Research & Sports Medicine located in downtown Boise.
Specific Duties/Responsibilities
Specific duties may include:
Entering and verifying concussion clinic patient data in a database.
Working with interdisciplinary teams of medical and public health experts to conduct data analyses in Excel.
Meeting with concussion clinic staff, applied research coordinators and scientists
Learn about concussion and contribute to the development of research questions and specific aims to inform future research at St. Luke's.
Presenting a summary of the work completed to the concussion clinic and applied research staff at the conclusion of the internship.
Maintain the confidentiality of all projects and study data discussed during scientific and management meetings in which they are involved.
Complete all other duties as assigned
Direct Supervisor: Hilary Flint Ph.D., M.P.H
Work Location: St. Luke's Plaza in Boise, Idaho
Hours Per Week:
For this unpaid opportunity, students will need to enroll in 3 credits of Academic Internship, with at least junior standing during the semester.
Students must be willing to commit to 10 hours a week (minimum 135 hours a semester) on-site at St. Luke's Health System.
Shift times can vary based on the student's schedule but a total of 10 hours a week must be completed Monday to Friday between 8 am to 4 pm.
Duration of Internship: Minimum of one academic term.
Apply no later than Monday, March 16th by 8 am. Interviews will begin as soon as we have sufficient applicants and will stop once candidates are found.
Please submit a cover letter and resume by email to: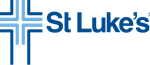 Naida Rizvic
rizvicn@slhs.org