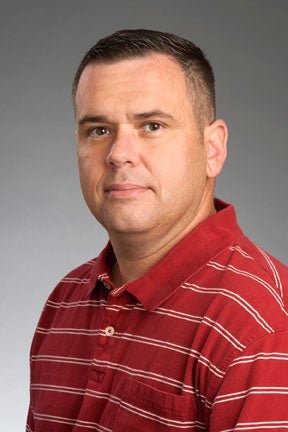 Tedd McDonald, director of the Master of Health Science program and researcher with the Center for Health Policy (CHP), Sandina Begic, researcher and project coordinator for the CHP, and Elsa Howard, Master of Health Science student and graduate research assistant with the CHP, released a report in early July describing the research funded through a $26,600 contract with the Idaho Department of Juvenile Corrections (IDJC).
The report, "Idaho's Juvenile Justice Substance Use Delivery System in Fiscal Year 2011: Factors Associated with Treatment Cost and Likelihood of Criminal Recidivism," examines data about juveniles who were treated through the Idaho Juvenile Justice Substance Use Disorder (JJ SUD) services delivery system, which coordinates and funds treatment for juveniles with substance use disorders. The program evaluation establishes a "baseline" of information from fiscal year 2011, the final year in which the system was administered by the Idaho Department of Health and Welfare.
The CHP research team organized the data to find information about a number of factors, including the number of clients receiving treatment through the JJ SUD service delivery system, the amount of time spent in treatment and the frequency of treatment, and the costs associated with providing and coordinating treatment. The team also studied whether or not any juveniles receiving treatment through the system recidivated by being charged with new criminal charges after completion of treatment. In particular, the team looked for variables that might predict whether or not a juvenile would recidivate after treatment.
The team found that most of the juveniles treated in the JJ SUD services delivery system received outpatient or intensive outpatient care as their primary mode of treatment and these levels of care were much less expensive than treating juveniles through transitional housing or residential treatment. Approximately 34 percent of juveniles treated in the JJ SUD services delivery system appear to recidivate after the completion of treatment and the rate of recidivism tends to be significantly higher for juveniles treated through residential treatment than for other modes of treatment. However, the team noted in its report that it is possible that juveniles treated in transitional housing or residential care may differ in important ways from juveniles treated through outpatient care and these differences may account for the correlation in data rather than the mode of treatment. Regardless, the team recommended that futures studies of the system should explore whether the costs of transitional housing/residential treatment are justified by their results.