by Leah Sherwood


The Boise State Chapter of TIMMY Global Health will travel to Monte Cristi, Dominican Republic, in January, as part of their commitment to bring international health care services to people in isolated rural areas stricken with poverty. This is the second year the Boise State chapter is going to Monte Cristi to lend support to in-country medical providers.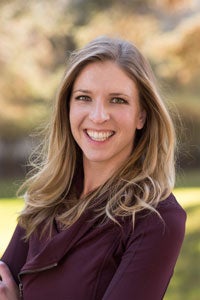 Megan Koster, clinical assistant professor in the Department of Respiratory Care, and seven Boise State students will spend five days in the rural communities of Monte Cristi distributing personal care products and over-the-counter medicines. They will also work alongside in-country health care providers, providing support in the medical clinics.
"Usually at some point during the trip, I tell my students to take a moment, stop what they're doing and just look around," said Koster. "Look at where you are, your patients and the local people facilitating this medical brigade. Take a moment to be part of it and realize that the world is much bigger than what you may see through your window. Each and every one of us has an opportunity to make an impact."
The group is seeking donations of toothpaste, toothbrushes, non-gummy vitamins or other over-the-counter medications (antacids, pain relievers, antihistamines, hydrocortisone cream). Items can be donated until Jan. 7, 2014 at the Department of Respiratory Care, located in the Health Sciences Riverside building on 950 Lusk Street.
TIMMY Global Health is an Indianapolis-based nonprofit that has 40 active university chapters and works with seven international partners in four developing nations. Last year, TIMMY sent more than 18 medical teams and cared for almost 11,000 patients in the Dominican Republic, Guatemala and Ecuador.
For more information or to donate, contact Megan Koster at (208)-426-3319 or megankoster@boisestate.edu.