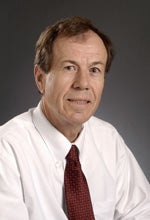 Uwe Reischl served as a visiting professor at the Hong Kong University of Science and Technology in January.
The Department of Industrial Engineering and Logistics Management invited Reischl to teach a three-week inter-professional studio design course. The objective of the course was to promote student innovation, creativity, critical thinking and entrepreneurship at the university.
Sixteen undergraduate students from the departments of Business, Civil and Mechanical Engineering, and Electrical and Computer Sciences took part. The course addressed product design, product prototype construction and product performance evaluation.
The Hong Kong university is ranked among the top 200 universities in the world and ranked number one in Asia for science and technology education and research. Reischl is collaborating with faculty at the university in the field of product ergonomics.