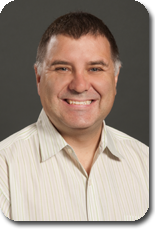 On Feb 21, Royce Hutson, assistant professor of the School of Social Work, spoke at Harvard University's Center for Middle Eastern Studies (CMES) as part of a joint workshop on research methods in the Middle East.
The workshop was sponsored by Harvard CMES and The Boston Consortium for Arab Region Studies at Northeastern University and was designed to strengthen graduate students' research methods and analysis as they conduct fieldwork, data collection, and analysis through quantitative or qualitative methods. In total, 15 graduate students participated from a variety of Boston-area schools.
Hutson states, "It was a great experience talking with fellow colleagues working in Palestine, Libya, Egypt, Jordan, Syria, and Lebanon. It was very engaging. The students were, of course, brilliant and asked very insightful questions." Hutson enjoyed reconnecting with old colleagues as well as meeting and exchanging ideas with new colleagues.