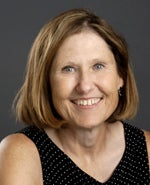 Bonnie Kenaley, associate professor in the School of Social Work, presented at the National Commission on Correctional Health Care's Conference (NCCHC) in Dallas, Texas on Oct. 17-21.
Kenaley, along with Patrick Wolberd, licensed and certified social worker in Idaho, and Richard Craig, chief psychologist of the Idaho Department of Correction, presented on the effectiveness of the newly developed self-management and regulation training, a program for violent offenders.
The mission of the National Commission on Correctional Health Care is to improve the quality of health care in jails, prisons and juvenile confinement facilities.
NCCHC's lineup of educational sessions and networking opportunities attracts thousands of correctional health professionals. With sessions geared toward basic, intermediate and advanced levels of experience and knowledge, the conference provided opportunities for attendees to learn, mentor, connect and grow.
The conference offered more than 100 educational sessions and 100 exhibitors to close to 2,000 colleagues in five days. The conference offered comprehensive coverage of all aspects of correctional health care: chronic care, mental health, suicide prevention, oral health, crisis intervention, liability challenges, risk management and more.