The seventh annual Family Caregiver Conference, designed to support family caregivers, will be held from 8 a.m.-2 p.m. Saturday, Feb. 17, in the Boise State Student Union Building.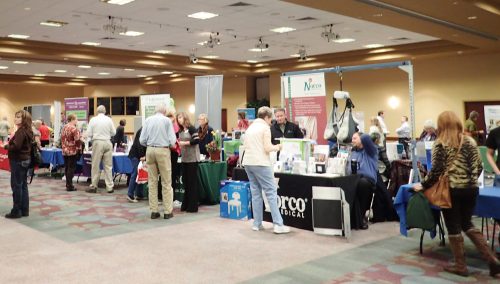 Every day, thousands of Idahoans work 24/7, with love and dedication taking care of a family member who is elderly or has a physical or intellectual disability or mental illness. These caregivers are the largest workforce in Idaho. This unique event provides practical information that helps family caregivers, those supporting loved ones of all ages, from 2–102, navigate the challenges of providing care.
The day includes a keynote address by caregiver advocate and author Anne Tumlinson, hands-on learning through the use of a care map, and an expo of more than 40 community resource organizations. Come for networking, learning and fun.
The conference is the result of a collaboration between Idaho Caregiver Alliance, Idaho Parents Unlimited, Legacy Corps by Jannus, St Alphonsus Health System, St Luke's Health System, Idaho Estate Planning, Riverside Hotel and Boise State University's Center for the Study of Aging.
The event includes lunch and parking, for just $20. Registration is required by Feb. 9 at www.boisestate.edu/csa or by calling the Center for the Study of Aging at (208) 426-5899. For more information contact Sarah Toevs at (208) 426-2452.