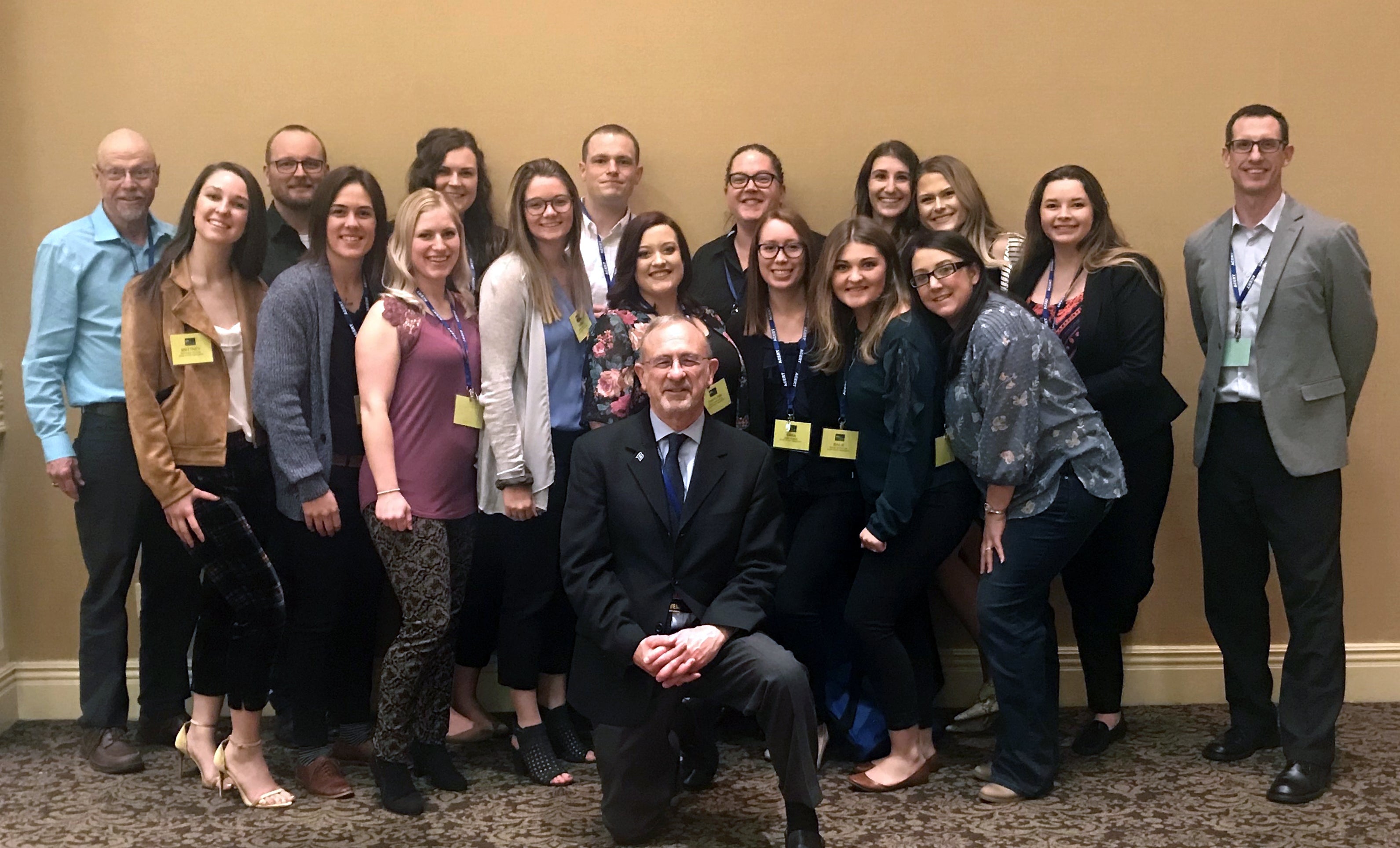 Boise State's Department of Radiologic Sciences was well represented at the annual Association of Collegiate Educator in Radiologic Technology (ACERT) conference last February. In its 44th year, the conference hosted over 800 educators, students and vendors from across the country to share research and celebrate the Radiologic Sciences profession.
ACERT is a national professional educator's organization dedicated to improving the quality of education among radiologic technology programs. It is through the leadership and foresight of past presidents that ACERT has been able to provide the professional collegiality that supports its membership as it encounters the new challenges in medical imaging and therapy education.
Over the course of three days, experts in the field gave presentations on a wide variety of subjects related to medical imaging. In addition to presentations, there were a number of student competitions such as an essay and research poster contest. The opportunity to share best practices, learn new trends in medical imaging and education programs as well as meet faculty and students from across the country was invaluable for educators and students alike.
John Lampignano, visiting scholar and Travis Armstrong, clinical instructor both for the Department of Radiologic Sciences and Boise State Professor Emeritus Scott Staley were joined by 14 radiologic sciences students and members of the Boise State Student Association of Radiologic Technology (SART) at the conference. Faculty and SART members promoted Boise State's online Imaging Sciences program while Travis Armstrong served as a faculty judge for the student research poster competition.
Additionally, students from the Department of Radiologic Sciences were awarded first place in the student Domingo Essay competition. The prestigious first place award was given to Bailie Lane, Hannah Lee, Jana Mueller, and Ashley Mason whose research focused around the use of sterile leaded gloves during mobile fluoroscopic procedures in the operating room.
Learn more about ACERT.