Save the Children Action Network (SCAN) is a bipartisan child advocacy group spanning more than 30 states in the U.S., but it was the recently established Idaho chapter that was singled out with an award at this year's Advocacy Summit in Washington, D.C.
Megan Smith, assistant professor in the Department of Community and Environmental Health and one of the key leaders of SCAN Idaho, said the group started small but has gained momentum over the last year.
"We've grown from a team of three to a strong team of five plus twenty auxiliary volunteers," she said.
Despite being a young chapter, SCAN Idaho was presented with the Community Impact Award by Save the Children President Mark K. Shriver, who praised their work to build partnerships with organizations like the Idaho Association for Education of the Young Child (IAEYC). Smith said the association's dedication to advancing Idaho's early learning opportunities make them a natural fit to partner with Save the Children.
"One of our primary goals is to extend support for early childhood education and to provide quality child care in the United States," said Smith. "It makes sense to work in coalition with IDAEYC as we advocate for children here in Idaho."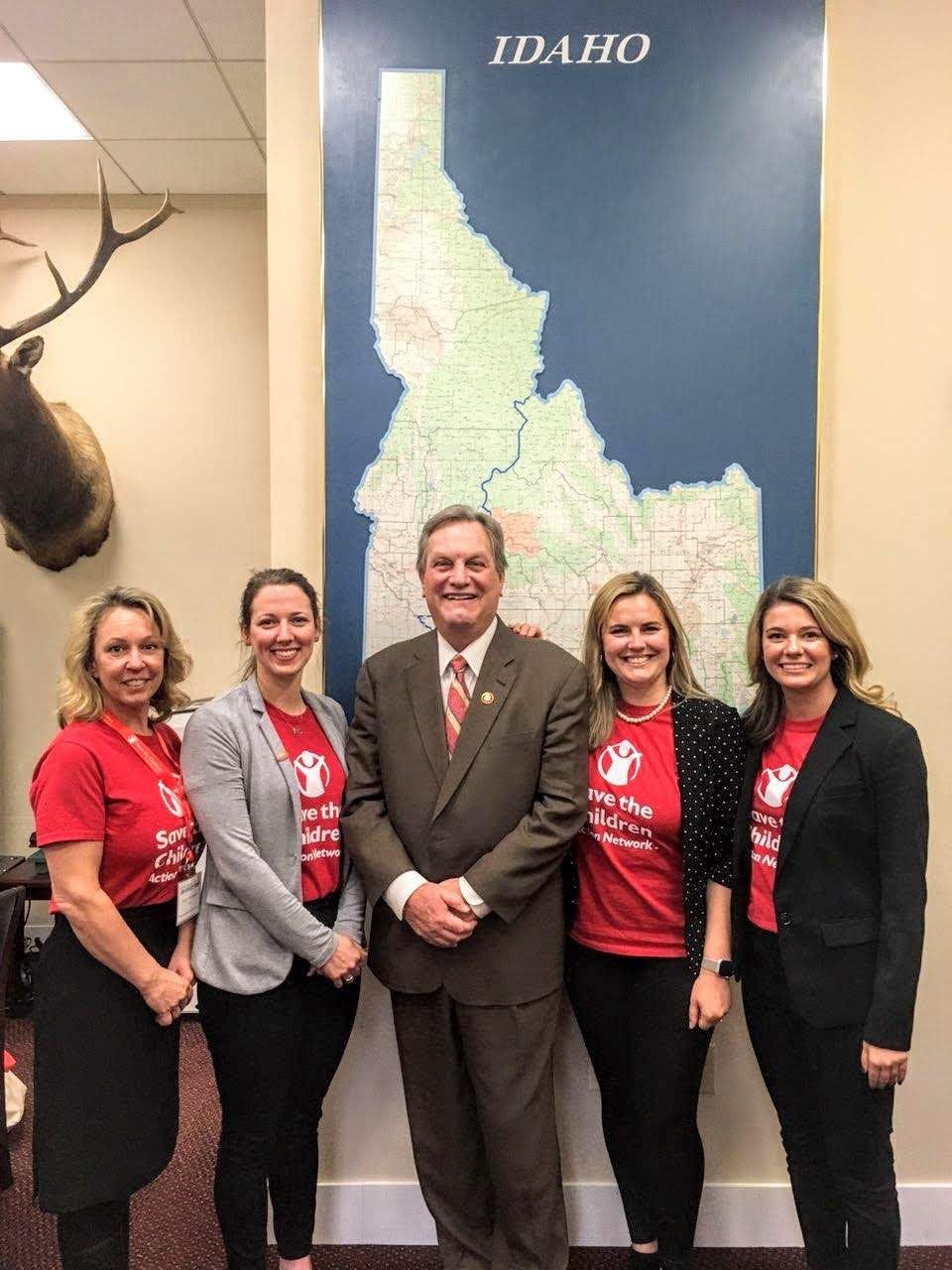 Graduate student Jessica Marshall attended the three-day summit with Smith, where they engaged in advocacy skills training and took a deep dive into examining the issues facing young children in the U.S. and internationally. Smith and Marshall met with Idaho Representative Mike Simpson, a champion of Save the Children, and held meetings with the offices of senators Jim Risch and Mike Crapo.
"Actions are taken by lawmakers every day that impact children, and yet children do not have a vote. They have no control over what we're enacting," said Smith. "The goal of Save the Children Action Network is to be a voice for kids – to always ask our public officials to think of kids in any policy they are making."
Smith said the intention behind meeting with Idaho's representatives is to build long-term relationships. "It's not just this first meeting and then we're done. It's this first meeting and then hopefully that opens a conversation, where we can be a resource for policymakers around children's issues," she said.
The summit made a personal impact on Marshall, a health science master's student who recently was accepted to Boise State's doctoral program in public policy and administration. "I am so thankful to have attended the summit and see advocacy in action," she said. "We have many opportunities to help kids here in Idaho, and I plan to use the strategies I learned to continue this work of making impactful change."
There are many ways for students to engage with Idaho SCAN.
"The Save the Children Action Network provides a great platform for students to practice civic engagement and see the impact not only locally, but on a national and international scale," Smith said.
Students who are interested in getting involved with Save the Children and the Idaho SCAN team can contact Smith at mlsmith@boisestate.edu.