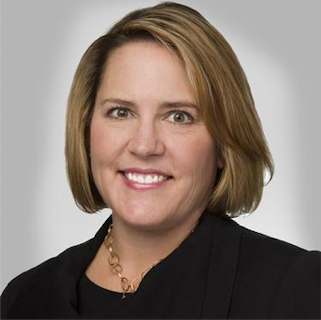 Heather Jauregui has joined Boise State University as the senior director of development for the College of Health Sciences. Jauregui brings to Boise State, 20 years experience with a strong background in principal and major gift fundraising, including campaign planning and leadership volunteer engagement. She previously worked as vice president for a national fundraising management consulting firm, and locally as executive director and chief development officer for the St. Luke's Health Foundation.
Jauregui has been actively involved in the Boise community for a number of years, serving on multiple nonprofit boards and campaigns. She most recently served as president of the Idaho Women's Charitable Foundation.
Within her new role, she will lead the fundraising team for the College of Health Sciences to grow support for student scholarships and resources for faculty teaching and research.
"Heather will be particularly important in helping support the college's dramatic growth in needed degrees and research productivity," said Tim Dunnagan, dean of the College of Health Sciences. "We are excited to engage her expertise and talents in development."
"I am excited to join Boise State and serve the College of Health Sciences," Jauregui said. "I look forward to connecting generous individuals and families with opportunities to enhance instruction, to help students ease the financial burdens of earning their degrees, and to fund groundbreaking research that benefits the health and well-being of us all."
Jauregui has a Bachelor of Science in business from Santa Clara University and a Master of Science in higher education from Southern Illinois University.