Many of today's classrooms are nearly unrecognizable when compared with those of the past. The goal of learning hasn't changed, but the way students and professors approach it certainly has. The stereotype of a monotone teacher droning on at the front of the classroom (think "Ferris Bueller's Day Off") is shattered.
The Center for Teaching and Learning was founded in 2006 as "the nucleus of a university culture that values teaching and learning." It since has become a central resource for instructors all across campus continually looking to improve the learning environment in their classrooms.
"We're here to support, promote and enhance teaching effectiveness and to facilitate engagement in student learning," said Susan Shadle, director of the Center for Teaching and Learning.
"One significant shift we've seen in teaching over the last 10 years is toward more active learning styles in the classroom," said Shadle. "This shift, which has paralleled changes happening nationally, is a result of faculty paying more attention to research about how people learn, and studies that explore how active engagement of students during class — their involvement with the course content, with peers and with the instructor — leads to deeper learning."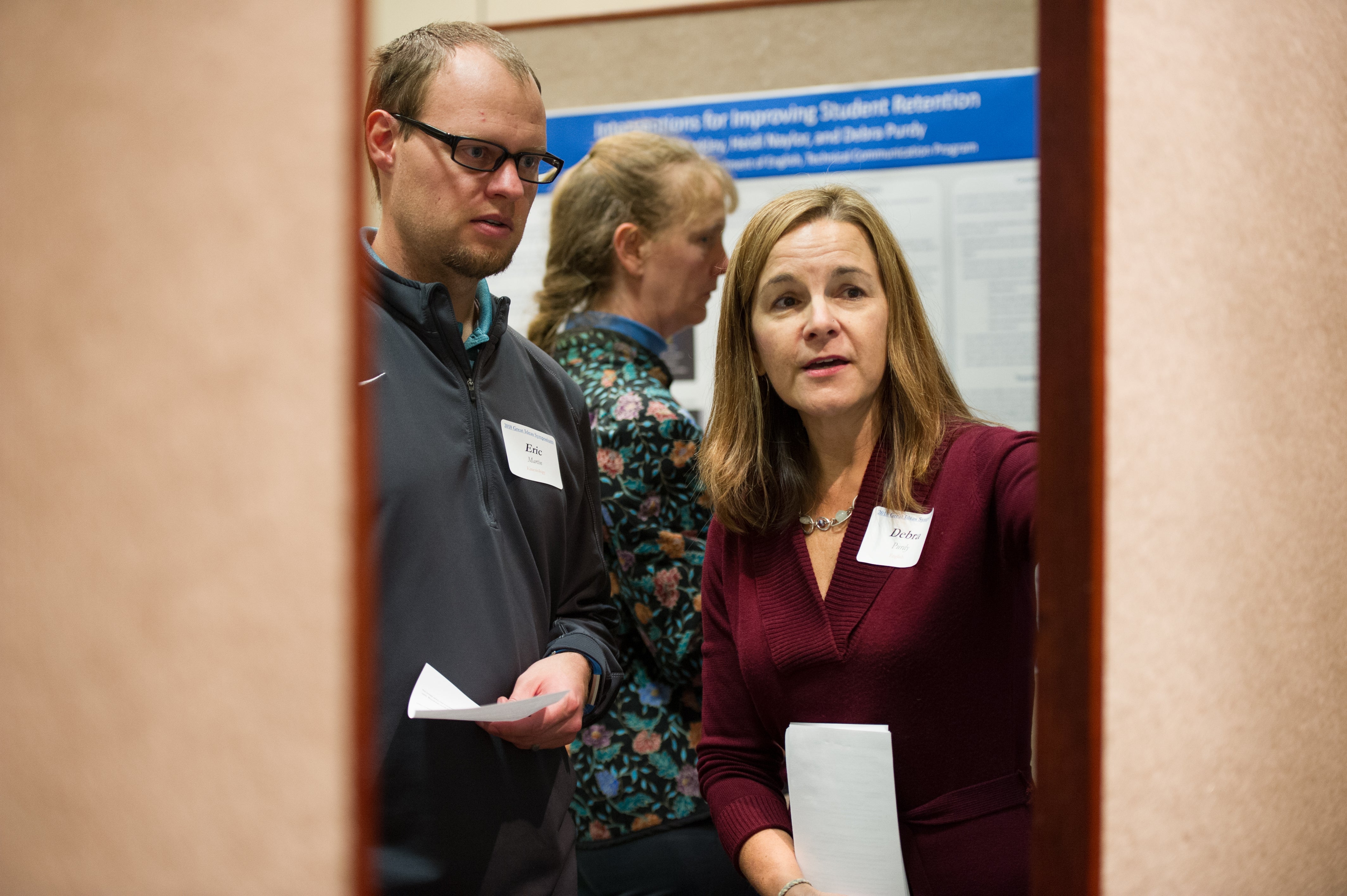 "We're here to support, promote and enhance teaching effectiveness and to facilitate engagement in student learning," said Shadle.
The center provides consultations and resources to foster dialogue and scholarship between disciplines that focus on learner-centered strategies.
A number of simple strategies are proving highly effective. For example, the center offers faculty members mid-term assessments that allow them to adapt their teaching practices, if necessary, to better meet the needs of students before those students finish the class.
In professor Heidi Reeder's leadership course, students move through a warm-up exercise on Monday mornings to help them focus, and professor John Ysursa is exploring ways to utilize historical re-enactments in his classroom to teach modern concepts.
"End-of-the semester evaluations offer few specific suggestions for change to course structure," said Reeder, the director of leadership and human relations in the College of Innovation and Design. "Just recently (by way of mid-term assessment), for example, I found out that students need a warm-up activity when they arrive at my class, which is held Monday mornings. It would never have occurred to me to add an ice-breaker each week, but I can see now how that will help the students get ready for learning."
During the 2016-2017 year, the CTL reached more than 570 faculty members through consultations, programs and events. That same year, the center hosted 115 workshops, programs and events for faculty members and graduate student teaching assistants. The center also advises faculty on how best to utilize technology in their classrooms, and helps connect faculty with partners in the community that offer students valuable experiences.
"The CTL is one of the greatest things about working at Boise State, and I truly feel like all of the workshops I've attended have helped shape me into a more intentional and well considered teacher," said Elizabeth Lester-Barnes, an English lecturer. "Having a growth mindset about teaching and a place on campus that truly fosters and cultivates teachers and learners is wonderful."