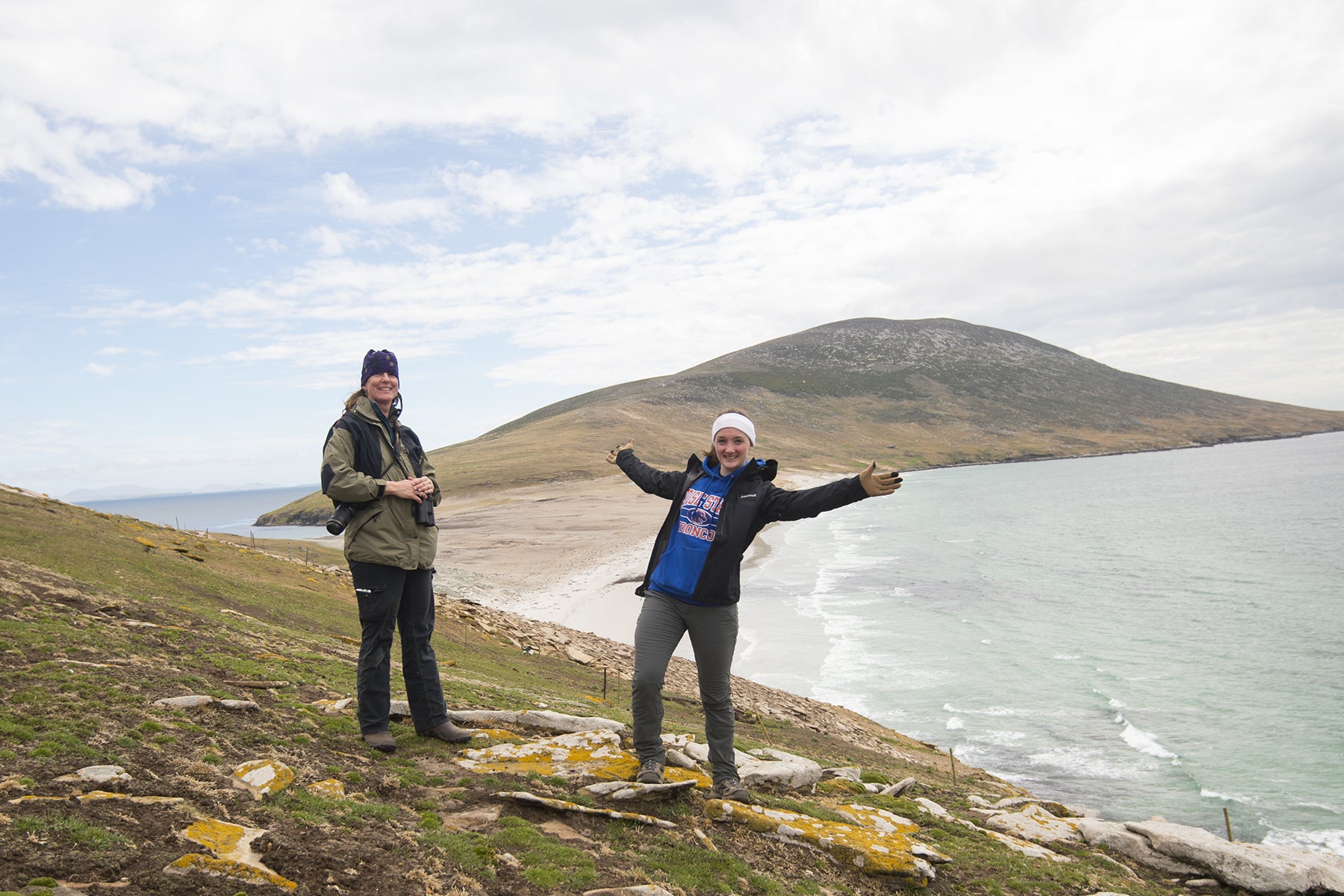 This February, Gretel Care and Lauren Young embarked on a once-in-a-lifetime trip to the Falkland Islands.
Marc Bechard, director of the Raptor Research Center at Boise State, describes Saunders Island, "almost all the way to Antarctica," as a unique wild place, and one ideal for studying birds.
Saunders Island is among the northern-most islands in the Falkland Islands archipelago off the southern coast of Argentina. The privately-owned island is home to four species of penguins as well as to black-browed albatross — large seabirds named for the distinctive dark marks at the edges of their eyes.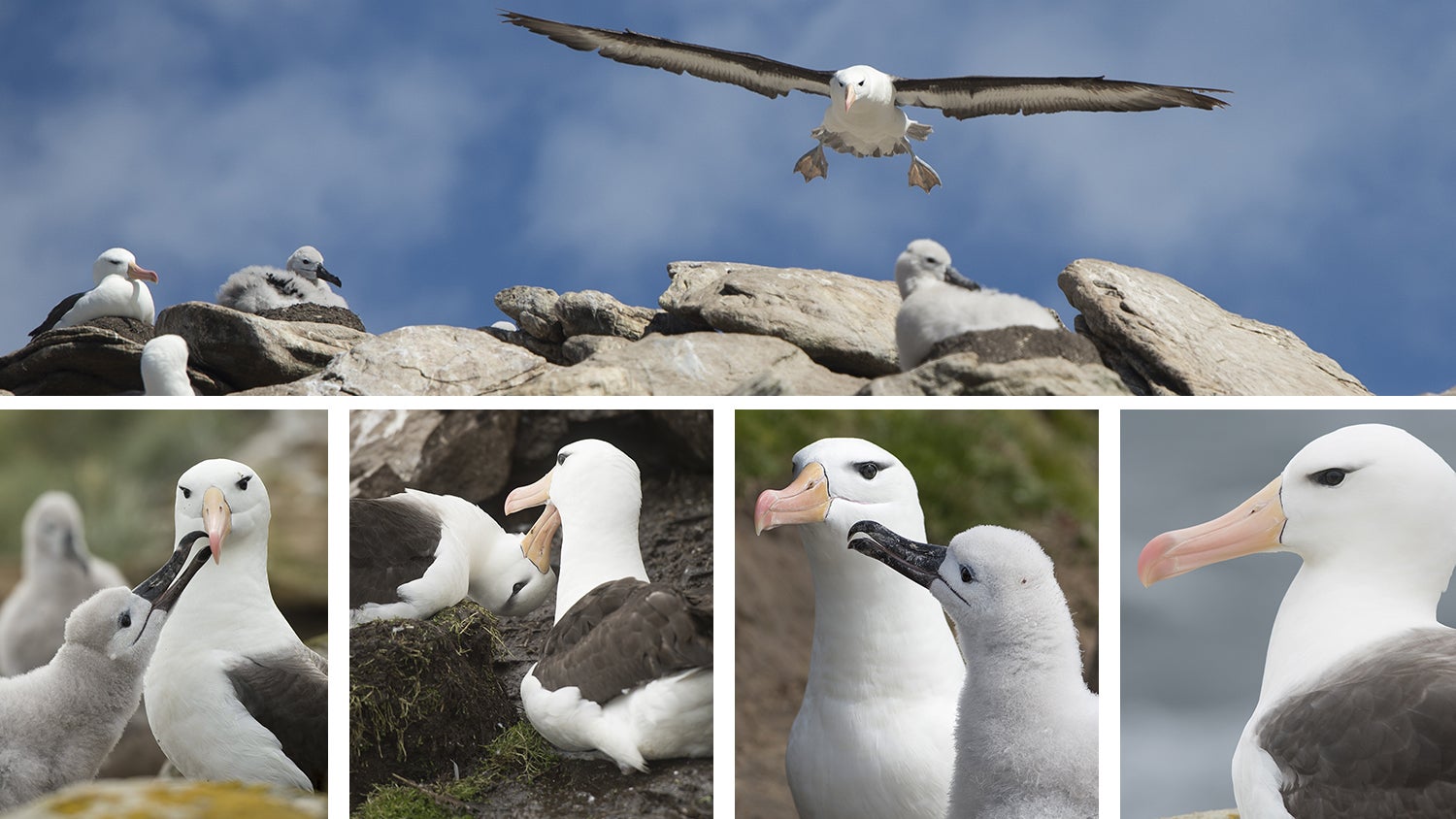 Around 85 percent of breeding albatrosses in the world breed on the Falklands, said Bechard – many of them on Saunders Island.
Boise State biology students Lauren Young and Gretel Care were part of a research project to determine the effect of avian predators on Saunders albatross populations during the breeding season.
"No one really has a good idea of how severe that predation is, how much mortality it creates in the colonies, so that's what we're trying to get a better handle on," said Bechard.
Young's work in the field included setting up cameras to monitor groups of Gentoo penguins and any predators that might approach. Care's focus was on the effect of insects – ticks – on black-browed albatross. She collected insects and photographed them for later identification in the lab.
Being on Saunders Island, said Bechard, "offers students at Boise State a unique opportunity to study birds in a totally different situation than they would experience in the United States or in any other country around the world."