Five years ago, Boise State University set a course for rapidly developing a number of new online classes and degrees, and serving as a leader in expanding educational access to rural Idaho and beyond.
Today, the university's online offerings include 40 fully online graduate and undergraduate degree and certificate programs, more than 500 online courses and nearly 3,300 students enrolled in fully online programs.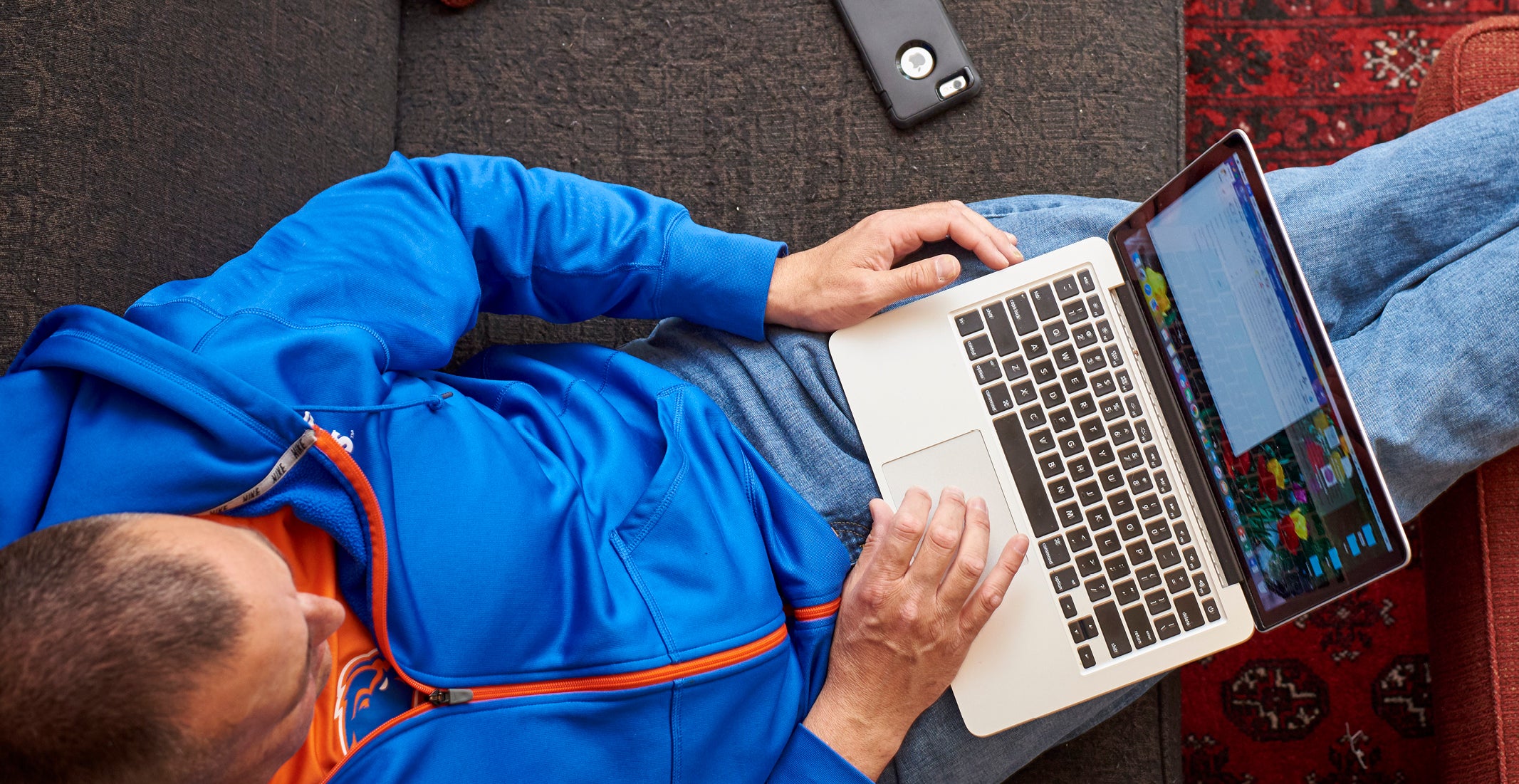 Developing a wide array of quality online degree programs is imperative to fulfilling our educational mission, consistent with this institution's progressive spirit, and demonstrates our relevance in the changing landscape of higher education.
"We're not trying to replace the brick and mortar experience for those who want it. We are aiming for those who are disenfranchised from higher education, opening it up to a whole new audience," said Mark Wheeler, dean of Extended Studies.
The programs range from undergraduate to doctoral and help Idaho's rural populations and adults whose life circumstances don't allow them to enroll in traditional, on-campus programs complete their education. Half of Boise State's on-campus students also are taking at least one online course this fall, finding that the flexibility works well with their schedules, too.
"We see great things happening through our programs," said Niki Callison, director for online enrollment and student success. "Two brothers from California enrolled as traditional undergraduates at Boise State, and their parents were so impressed with their sons' experience that they both enrolled in online master's programs. Another rural Idaho family all enrolled in the management program together."
Boise State's growing national reputation has made the programs attractive to students from around the country and the world, as well — a deployed military member in Italy, a student in Ecuador, an accountancy student in Saipan, deployed military members in Japan. Since first enrolling students in January 2016, the online master's in social work degree program already has attracted students from 46 states — from the Bronx to a remote fishing village in Alaska.
"These online courses are so engaging. Imagine a class where you have people from these diverse areas all having dialogue," Callison said. "And what they are learning is going to positively impact communities across the country."
The university has invested in a robust team of experts to ensure students experience high-quality, online programming.
"We have grown our online programs in a mindful and intentional way. They don't fit that old-school mentality that you're going to passively show up and teach yourself. These classes have the same learning objectives as campus-based courses, and many of our faculty are learning new teaching practices that are relevant in their face-to-face courses," Wheeler said.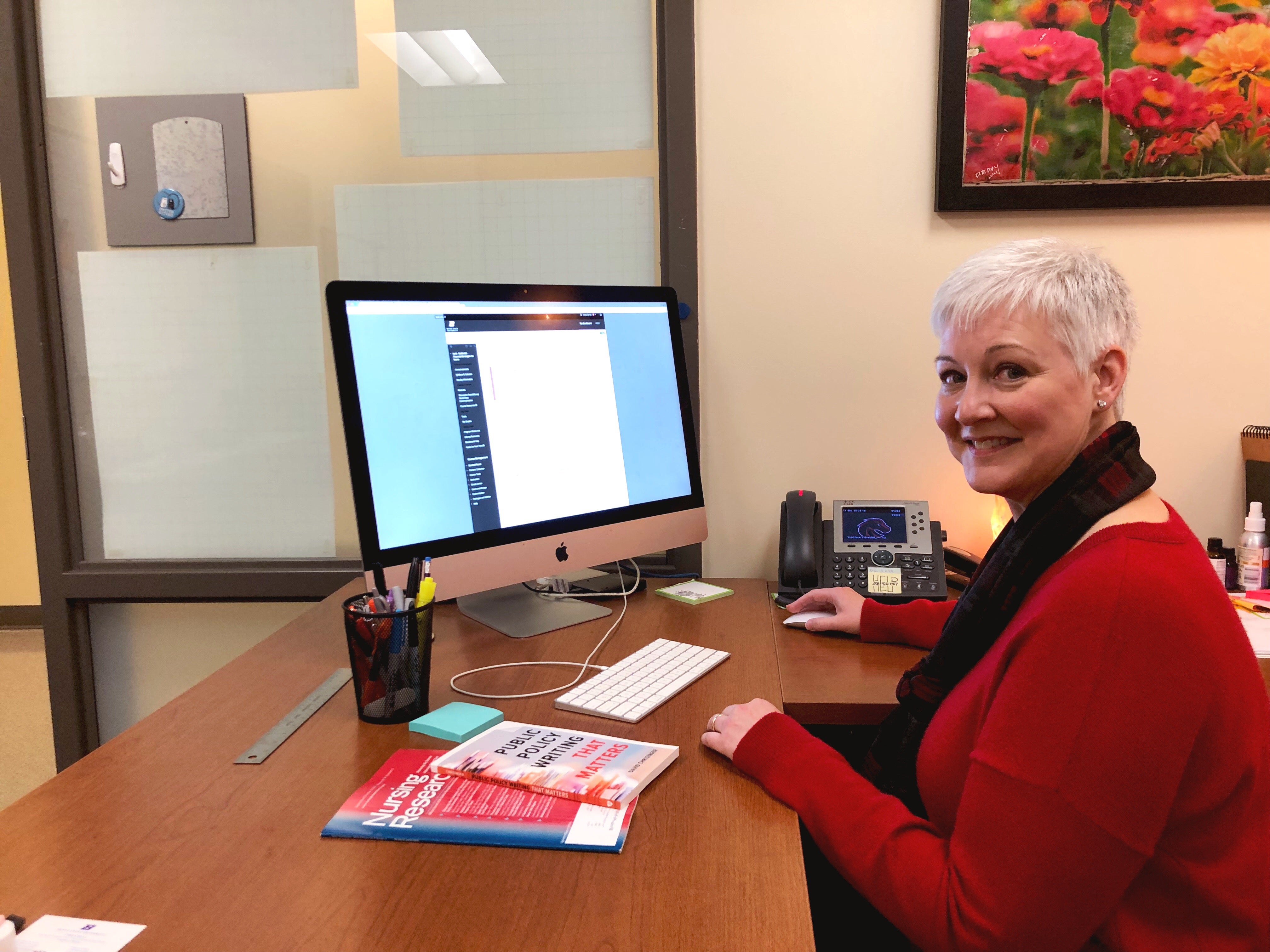 Teresa Serratt was drawn to teaching online in Boise State's Doctor of Nursing Practice program because of the barriers to higher education it removes for so many people.
"With the proliferation of digital innovations, my ability to craft the presentation of content and design different ways to evaluate learning is expanding and allows a multitude of options that weren't available when I started teaching online," she said. "I think many people think that online courses are not as challenging … until they take one. For me, it was more important to teach content and subjects I was passionate about than where this teaching took place."
Making sure online students feel connected to their university is also a priority.
"We are trying to make it personal, to extend the same Boise State pride and support people have come to expect from Boise State," Callison said. "We have coaches here, real people, not a call center, to help our students. We're proud of this place and excited to introduce people to Boise State."