Human-Environment Systems, an initiative in the College of Innovation and Design, opened its doors on campus in 2015 to aim an interdisciplinary focus on how humans affect the natural world and how, in turn, that world influences humans.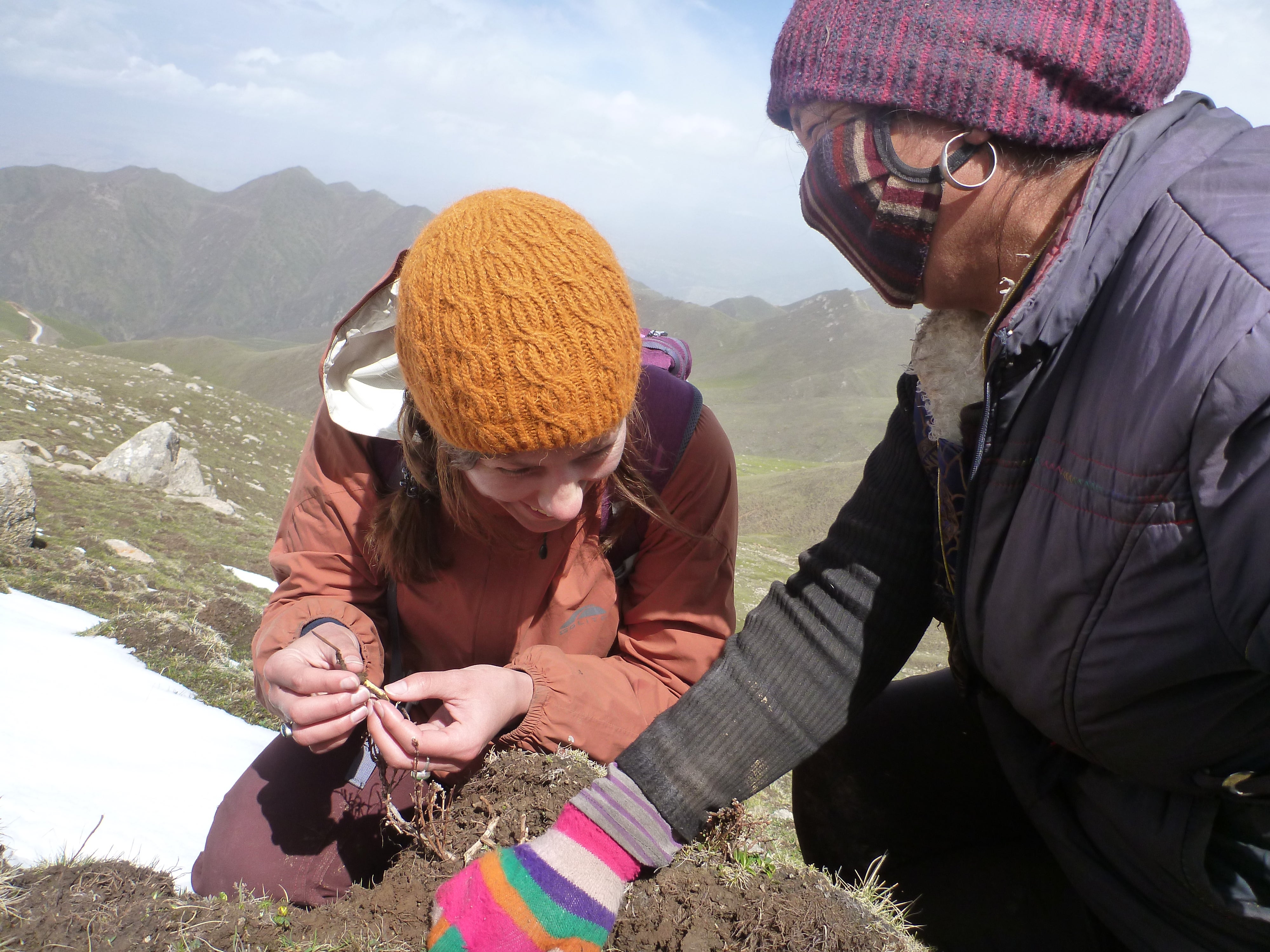 The group of scholars, graduate students and others from diverse disciplines want to understand and address issues of environmental sustainability. They want to do that in a way that includes local communities, landowners and agencies, and embraces a new kind of collaboration among researchers.
"We are creating a welcoming culture and work environment in which people are rewarded for being team players," said Shawn Benner, the co-director of Human-Environment Systems (HES). "That might seem obvious, but it isn't traditionally how it's worked in academia where people have worked in separate 'towers' of expertise."
HES, he said, aspires to be "radically interdisciplinary" in the way it allows different perspectives — teaming a sociologist with a geoscientist, for example — to study a problem.
"We want to create insightful academic knowledge," said Benner. The prestigious journals Nature Ecology and Evolution and Science recently have featured the work of HES researchers, "but at the same time, the thing we really want to do is create knowledge that is actionable in the real world. Doing them both together is quite unusual. It rarely happens. But it's what we are trying to do in HES."
A Big Year
A new strategic plan covers projects in the local area and across the world — working to increase lion populations at Gorongosa Park in Mozambique, and studying the impacts of national-level policy on Himalayan forests. Scholars from across the region converged on Boise State in spring 2018 for the first HES workshop — the initiative's "coming out party," said Jillana Finnegan, director of programs in the College of Innovation and Design. They explored a most pressing issue: the social and ecological future of the American West. A related HES project is studying the loss of natural habitats in Idaho due to urban growth.
"We might ask how we keep what we like — wilderness, open space — but at the same time, take care of a growing population that needs food and water," said Neil Carter, an assistant professor in the initiative.
The journal Science recently published Carter's article, "The influence of human disturbance on wildlife nocturnality." It looks at the ways animals around the world are changing their habits in response to human activities. The study attracted widespread attention, including from the New York Times. Carter's research began with tigers in Nepal. But it's relevant for the Treasure Valley, he said.
Carter noted that Boise, one of the fastest growing cities in the country, is the definition of human disturbance. Despite the growth, the region has a relatively intact ecosystem, he added. This creates a unique laboratory to study the effects of human populations on native species such as elk, mountain lions and others that haven't had to contend with people much in the past — and find ways they can share the landscape. Students and faculty working with HES will be prepared to be part of the conversation.
'The way the world really works'
HES has a core group of six faculty members. Additional faculty members from geosciences, public policy, computer science, physical sciences, anthropology and other fields, are involved in research through the initiative.
Kelly Hopping, who recently completed post-doctoral work at Stanford University, is the newest member of the Human-Environment Systems faculty.
She came to Boise State this fall as an assistant professor. Her past research was in Tibet and Mongolia, where she studied the effects of climate change and land use policies affecting peoples' livelihoods. Those issues, she said, are ongoing in the Intermountain West.
"For me," said Hopping, "the special thing about HES is that it's specifically cultivating an interdisciplinary and collaborative approach to understanding human-environment systems … it's organized around the way the world really works."
In addition to the faculty, more than 12 graduate students and undergraduate students are working on projects through HES.
One project is in Idaho's High Divide, a region that bridges Central Idaho and Greater Yellowstone. The HES team, led by Vicken Hillis, Jodi Brandt and Carter, are studying how this ecosystem and its communities can thrive in the face of climate change and increasing development. Hillis is leading a team investigating how ranchers can adapt to change. Brandt's team is evaluating how the landscape shapes animal and human behavior, while Carter is investigating the behavior of native carnivores.
"If we can put these different elements together, we can provide insights that will help both the people and ecosystem," said Benner.
This integrative approach also provides unique educational opportunities. Brandt and post-doctoral student Rose Graves led a graduate student field camp in the High Divide where researchers consulted with government officials, landowners, representatives from non-governmental organizations and ranchers to better understand how these complex human-environment systems function.
The research group's multi-discipline approach, so different from other programs where academic specialties exist in "silos," is a lure for students as well as faculty.
Tara Easter recently started in the Ph.D. program in ecology, evolution and behavior. Easter researched wildlife ecology and conservation for her master's degree, focusing on leopards at Gorongosa National Park in Mozambique. She will continue research in Africa through HES, focusing on small carnivores like civets and bushy-tailed mongooses that populate areas outside the park and have not yet attracted the same attention as larger carnivores. She treasures the cross-discipline richness HES offers.