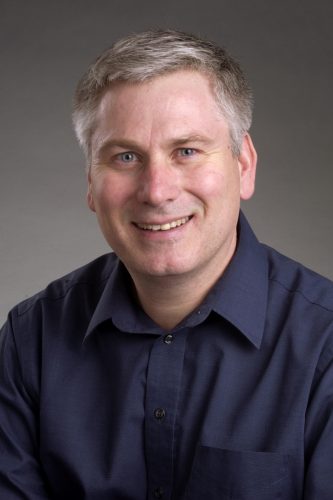 The Office of Information Technology (OIT) invites the campus community to celebrate the retirement of Mark Messing, PeopleSoft Programmer Analyst, from 2-4 p.m. on Thursday, Jan. 17 in the Farnsworth Room of the Student Union Building.
Messing began his career at Boise State in January of 2004 as the very first management systems coordinator in Human Resource Services supporting the PeopleSoft HRIS system for all of human resources and payroll.
Messing was promoted to payroll manager in December of 2004. In this position, he managed the entire payroll department and ensured all aspects of payroll were performed in a timely and accurate manner.
In March of 2006, Messing was again promoted to serve as the enrollment information systems coordinator. In this position, he was responsible for setup, maintenance, testing and troubleshooting all aspects of the PeopleSoft Campus Community module. In addition, Messing was the sole project manager for campus projects that included these systems, and trained other management systems coordinators in the use of PeopleSoft.
Messing also served as the chair of the Boise State Talk Amongst Ourselves committee, bringing together campus PeopleSoft users to discuss issues and solutions. He also served three years on the Higher Education Users Group campus community product advisory group as a voting member, and two years as a senator for Boise State's Professional Staff Association.
In December of 2015, Messing joined the Office of Information Technology as a PeopleSoft programmer analyst. On this small team, he worked to troubleshoot production issues, as well as created new processes to help move Boise State and departments toward their respective goals.
Messing has had a tremendous impact on students, faculty and staff during his tenure. His positive attitude, willingness to help people, and friendly demeanor will be greatly missed. His team, the Office of Information Technology, and the Boise State community will feel the impact of his retirement, as he has been instrumental in ensuring our campus systems perform optimally to meet the university's needs.
"We wish Mark the best of luck as he embarks on his next adventure," said Troy Haan, director of OIT development. "His passion for Boise State and all users that he has supported for over 15 years will be missed."