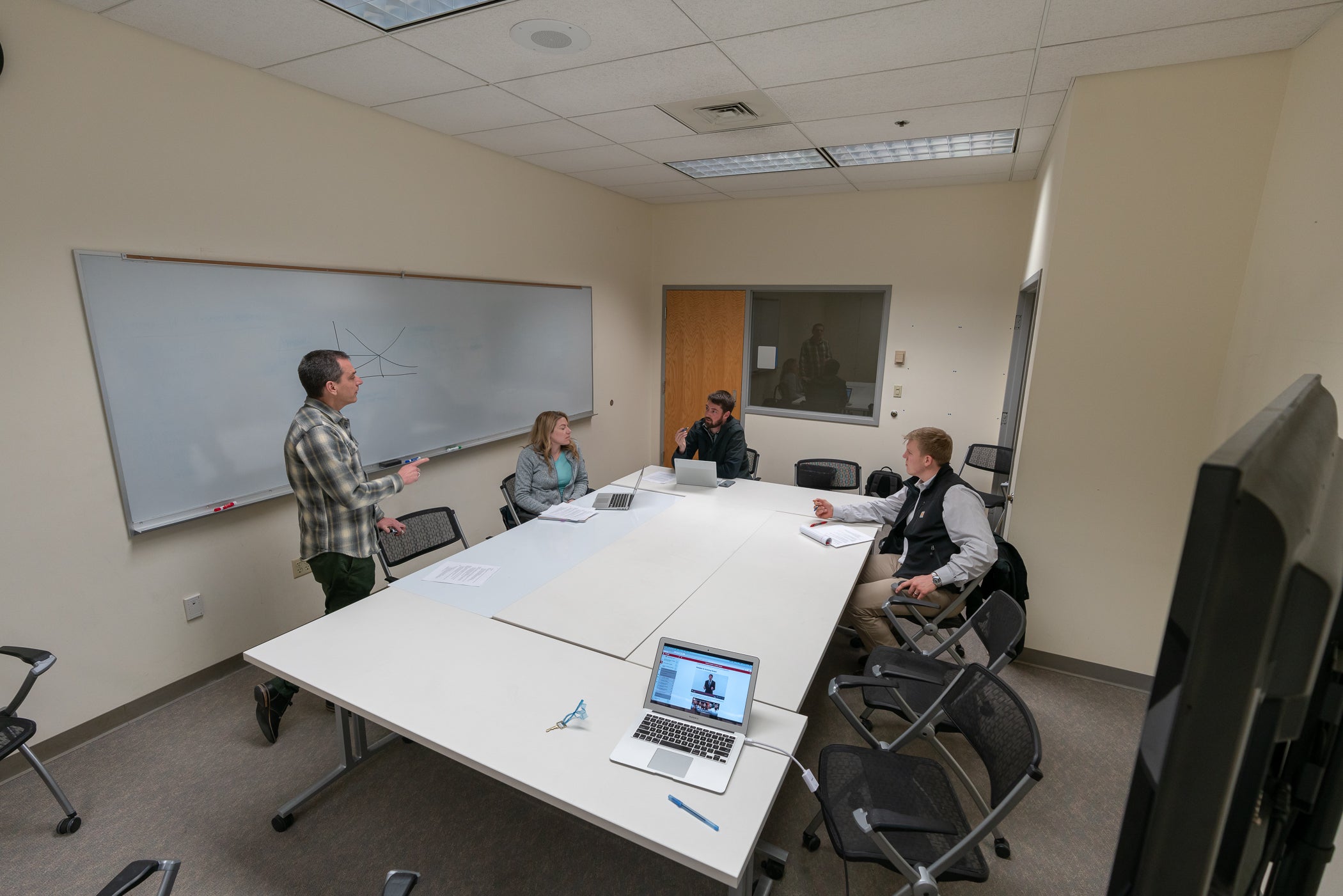 HBX, the online learning platform from Harvard Business School hosted by Boise State's College of Innovation and Design, is best known for its pre-Masters in Business Administration program called Credential of Readiness, or CORe. The three-course, nine-credit program teaches business fundamentals. It allows students to earn a Harvard credential while enrolled at Boise State.
HBX recently adopted a new name: Harvard Business School Online.
The change, according to Inside Higher Ed, an online publication focused on college and university topics, represents a change of heart for the elite institution whose leadership was once skeptical of online education.
The publication quoted Gordon Jones, dean of Boise State's College of Innovation and Design (CID) in its article, "Harvard Business School Ditches HBX Name." Jones urged other institutions to take advantage of the program's educational materials, "instead of trying to replicate them."
"I got my Credential of Readiness from Harvard Business School! I can't tell you how stoked I am." — Karen Perkins
Having Harvard in the program's name will clarify the high quality students can expect when they enroll in the program, said Jones, who served as the Evans Family Foundation managing director of the Harvard Innovation Lab before coming to Boise State in 2011.
"Harvard Business School Online at Boise State is a great example of how the college is enabling affordable access for our students," Jones said.
Harvard at a Boise State price
Boisean Karen Perkins earned her Harvard credential in 2018. Her Facebook post at the time, "I passed, I passed, I passed! I got my Credential of Readiness from Harvard Business School! I can't tell you how stoked I am," accurately indicates how she felt about the program, she said.
Her studies immersed her in business analytics, economics for managers and financial accounting – all new subjects of study for her. While the program was challenging, she reaped rewards like meeting students from around the world enrolled in the same course. Her certificate, she said, will help her run the health coaching business she founded – not to mention make her more attractive to potential employers.
Six local businesses have paid for employees to earn the certificate, including MetaGeek, a Boise tech firm specializing in Wi-Fi optimization tools, hardware and software.
"We were doing a lot of work on our performance management program and I realized that we had a lot of managers who had never had formal management or leadership training," said Cole Pelosi, MetaGeek human resources manager.
The Boise State program, said Pelosi, provided training to help employees "be more strategic, see the big picture."
Pelosi praised Mark Woychick, director of programs at CID. "Mark and his group were very supportive. If we had issues, they were quick to respond."
The program "was well worth the investment," Pelosi said.
Thomas Lindblom, a graduate student in the economics department, also is enrolled in the Harvard Business School Online at Boise State. He's part of a Boise State team preparing for, and hoping to compete nationally in, the upcoming Chartered Financial Analyst competition.
Most people will get a lot out of the Harvard/Boise State program, Lindblom said, especially non-business majors who want to gain a better understanding of the business world – one that's relevant in nearly every field.
He has a business background himself, but the program "has been really helpful in providing deeper insight into how economics connects to and with the financial and accounting side of business," he said.
More options for students
Harvard launched the online business program five years ago. Boise State began offering the program in 2016, the first public university in the country to do so. Since it began, more than 40,000 students across the U.S. have completed the course, according to Inside Higher Ed.
The program at Boise State is growing enrollment by listening to feedback from past cohorts, said Woychick. The college has expanded options to make it easier for students and working professionals to fit the course into their schedules. The college also has split the nine-credit course across two semesters, offering the individual courses that make up CORe, and more. Finally, the college is looking to expand partnerships with associations and organizations to make it easier for their members to enroll in Harvard Business School online programs.