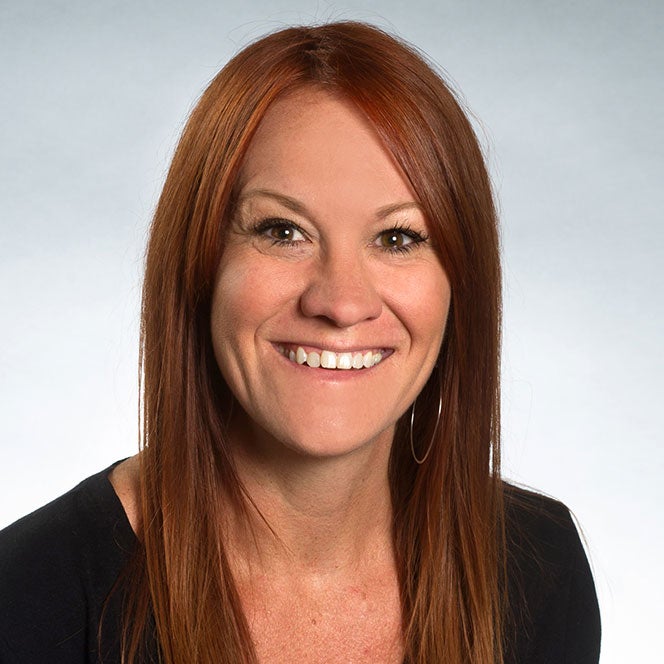 Jill Chonody, associate professor for the School of Social Work, has been selected to be a Fulbright specialist in Jönköping, Sweden, this May by the J. William Fulbright Foreign Scholarship Board. There, she will host a series of workshops and lectures on aging and how to improve student interest in gerontological practices.
Chonody will be hosted by Jönköping University in Sweden, where she will be working closely with the Institute for Gerontology. The institute carries out research and education for the scientific study of old age based on biological, psychological, social and lifecycle perspectives. While there, Chonody will conduct two student guest lectures: "Perspectives on Age and Aging: How Ageism Influences Practice" and "The Determinants of Aging: The World Health Organization's Model."
While in Sweden, Chonody also will be presenting at the Geriatrics European Region Congress 2019 conference held by the International Association of Gerontology and Geriatrics. Chonody's poster presentation is an overview of the study, "How can student interest in gerontological practice be improved?: A systematic review of the literature and results of one pedagogical intervention."
The study explores strategies that can be used in health and social service curricula to improve student interest  in working with older adults in disciplines such as social work, nursing and medicine. Chonody first conducted a systematic literature review and found that academic interventions incorporated into the course helped to improve student knowledge and interest in gerontological practices. The most successful of these strategies involved a combination of information with an experimental activity (e.g., community service with older people).
In this presentation, Chonody also will present the results of an exploratory study that used photography to help students examine their beliefs about age and aging. Results suggested that this approach, along with course content, helped students process their views on aging and changed their attitudes towards the topic. Chonody concluded that these approaches can facilitate change and perhaps increase the number of gerontological helping professionals.
"The approach to education in the U.S. differs in some ways from the way content is delivered in other countries," said Chonody. "It is my understanding that the use of active learning strategies are not as common in Sweden, favoring instead more of a lecture-style delivery. As a result, I will be sharing engagement techniques that can be used for online courses as well as how to create aging courses that reach even the most reluctant students to the topic area, enabling instructors to expand their repertoire of skills in the classroom. "
The Fulbright Specialist Program pairs highly qualified U.S. academics and professionals with host institutions abroad to share their expertise, strengthen institutional linkages, gain international experience and learn about other cultures while building capacity at overseas host institutions.