The School of Allied Health Sciences invites the public and campus community to a keynote presentation, "It's Not Just What You Teach, But How You Teach: The Social-Emotional Side of Learning in Physical Activity Settings," by Robert Pangrazi, professor emeritus at Arizona State University. The presentation will be from 7-9 p.m. on April 15 in the Boise State Special Events Center.
"Our nation is currently facing epidemics of childhood obesity and related diseases such as diabetes. Furthermore, the imperative for children to move extends to their cognitive and emotional development and health," said Bob Wood, director for the School of Allied Health Sciences.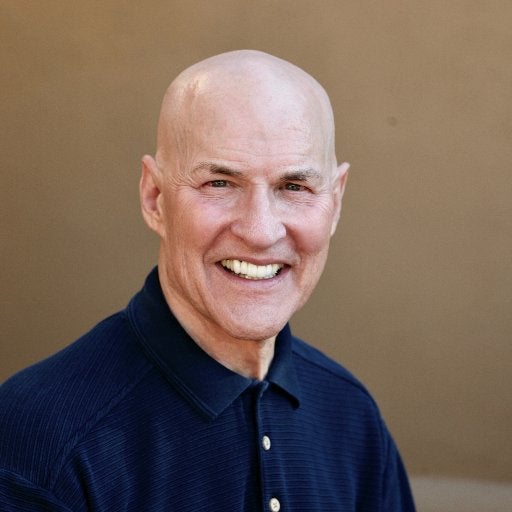 Pangrazi emphasizes the magnitude of influence that teachers and parents have on children and the future health of our society. He began his career as a fifth-grade teacher and was an Arizona State professor of physical education for 32 years. He has published more than 50 textbooks and 100 research articles on physical education. Additionally, Panagrazi has been a keynote speaker for more than 40 state and district conventions and an invited speaker at nearly 400 national and international conferences. He regularly conducts training sessions for schools and universities, and is highly regarded as a motivational speaker.
Attendees will gain insight into Pangrazi's approach to teaching physical education, especially in an elementary school setting. Pangrazi believes that students must entirely experience what they are being taught. Therefore, he designs unique experiences that allow for the full application of students' learning objectives, such as requiring physical education students to design and teach lessons to 5- to 11-year-old children.
Pangrazi's approach to elementary school physical education is globally recognized and is used in hundreds of public, private and charter schools across the U.S. He authored the Gopher Active & Healthy Schools™ Program, which provides strategies and interventions for parents, teachers and students, and is designed to make the school environment more health friendly.
"There has never been a more relevant and important topic for our community. Please join us for this presentation," said Wood.