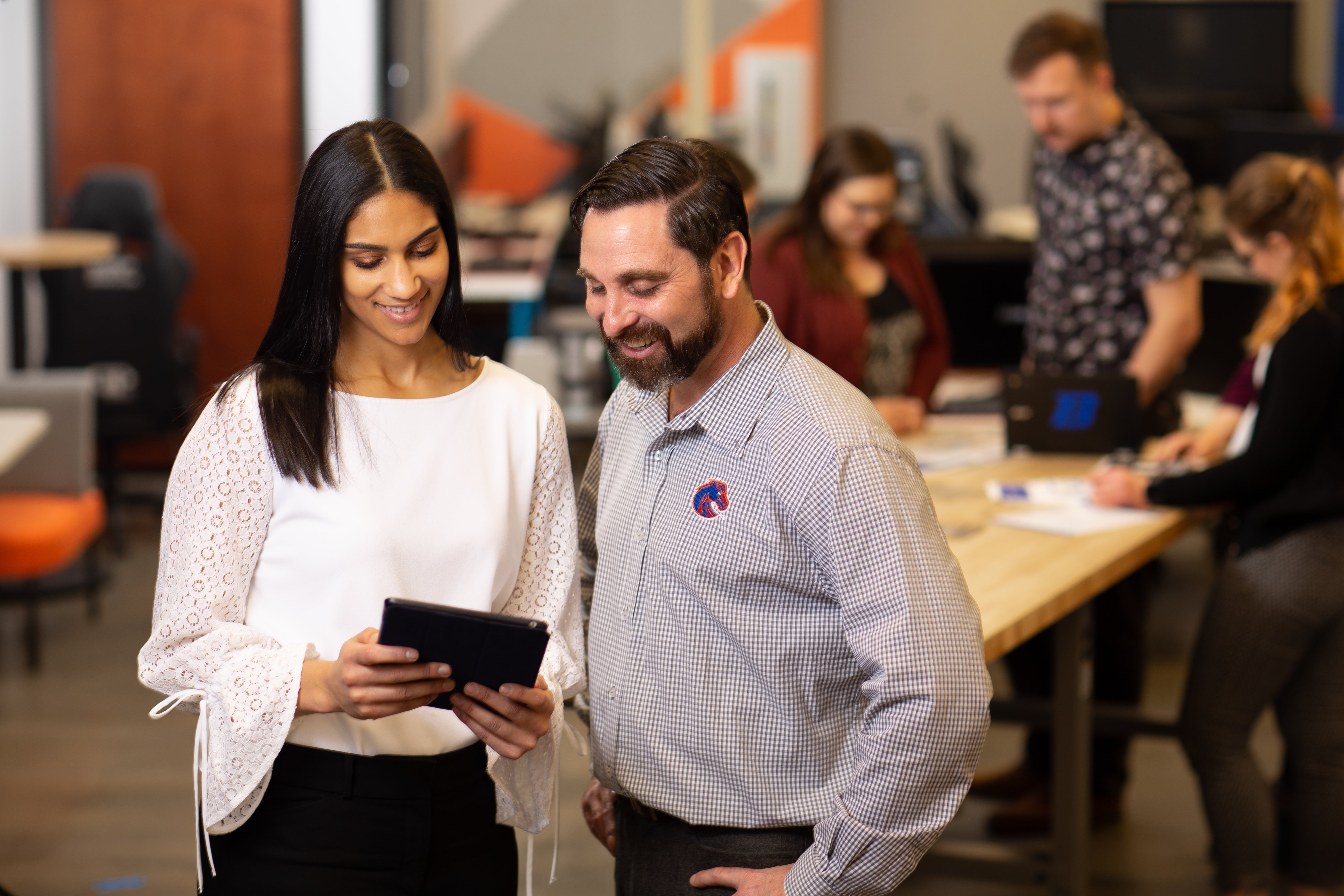 The Idaho State Board of Education has approved a new, fully online Bachelor of Arts degree in public relations offered by Boise State University. The public relations online degree will begin accepting applications in early March and enroll its inaugural class in fall 2019. Students will be able to choose a full- or part-time option.
"We are positively thrilled to launch this program," said Todd Norton, professor and head of the Department of Communication and Media. "Students with interests in nearly any field can find a rewarding, engaging career in public relations. We are excited to open an online program that allows students to pursue their passions and provides them with practical skills for careers in an evolving industry."
Boise State's public relations online degree offers courses that are designed to integrate both concepts and practice, ultimately providing students with substantial experiential learning and a portfolio upon completion of the program.
The university's online offerings currently include more than 40 fully online graduate and undergraduate degree and certification programs, more than 500 online courses and nearly 3,300 students enrolled in fully online programs.
The public relations online faculty will be the same faculty members involved in the campus-based degree; many have held leadership positions in public relations organizations and have practiced in the field.
"The new public relations online degree is an important offering for our students and the entire state of Idaho," said Leslie Durham, interim dean of the College of Arts and Sciences. "Public relations professionals are in demand in all businesses, nonprofits and organizations. This program is a strong example of how we can meet student needs, industry needs and statewide needs through an exciting, fully online degree."
To learn more about Boise State's public relations online degree, please visit https://www.boisestate.edu/online/public–relations. To learn more about all of Boise State's online offerings, please visit https://www.boisestate.edu/online.