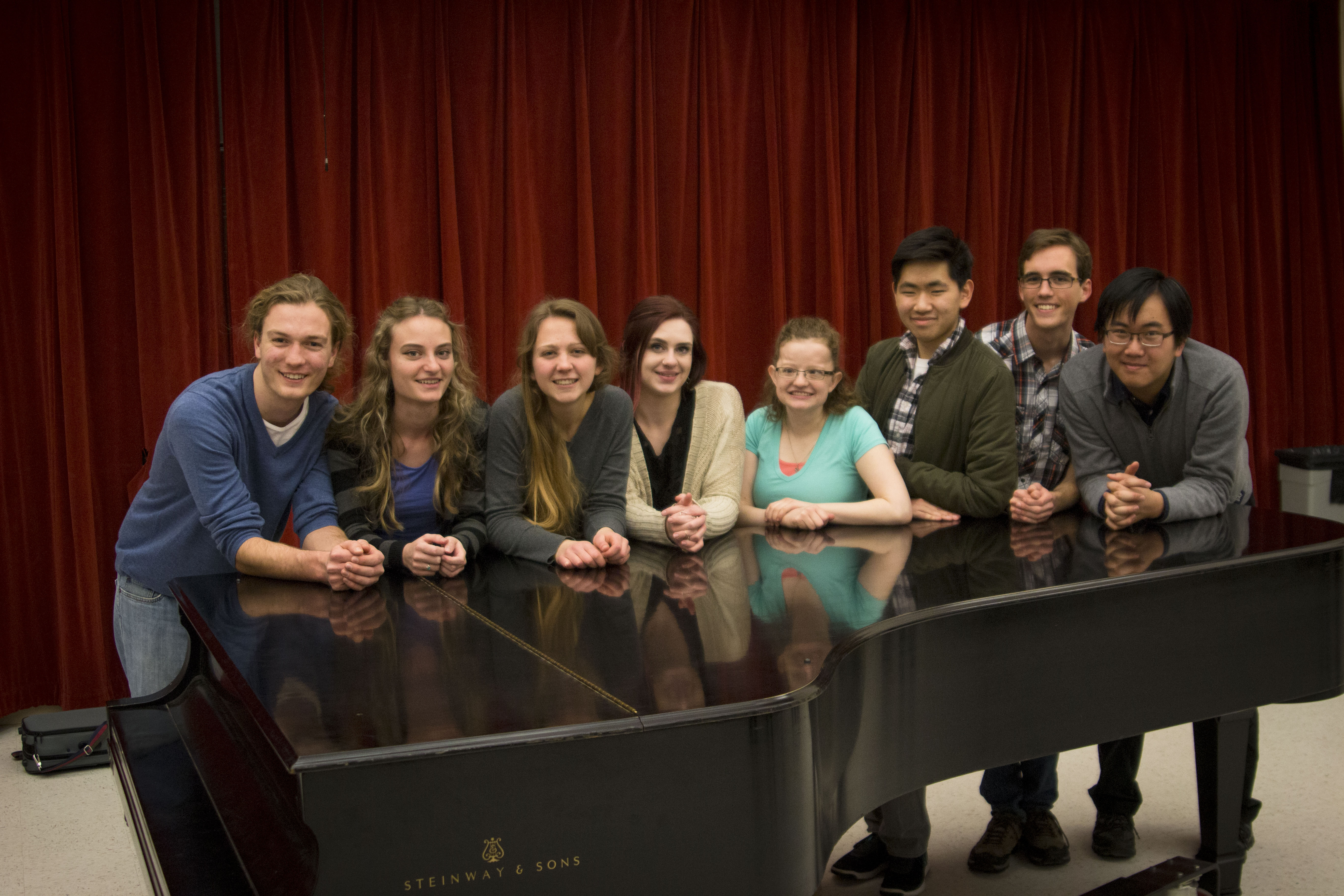 The Idaho Music Teachers Association (IMTA) Boise State chapter is kicking off the second year of its subsidized private music lesson program. The program provides grants to help children in the community who might not otherwise be able to afford music lessons through a grant from the Music Teachers National Association (MTNA). The program allows young musicians to engage with music and their instruments more in depth than they would in a school band or orchestra program, said Brooke Mickelson, a violist and president of the IMTA's Boise State chapter.
Boise State music students (members of the IMTA and MTNA) provide the lessons during an eight-week session. Parents pay just $5 per lesson – considerably less than the typical $40 cost of a single private lesson. The program has helped 18 students over the past two years with grants of $720 each year. This year, said Mickelson, the program received twice as many applicants as it could accept.
One of the goals of the program is to connect students with teachers for future study, even beyond the life of the grant, said Mickelson. She's currently teaching a young violist from last year's program. Mickelson found a way for donations from other students' parents to pay for the young woman's lessons.
"This student practices more than any other student I have taught," said Mickelson. "We have developed a special bond … I enjoy teaching 14 students every week, but I always look forward to her lesson the most."
The students taking lessons this year will have the chance to show off their skills for their peers, friends, and families in a celebratory recital at the end of  March.
"I believe that arts organizations should provide social services," said Mickelson. "I am dedicated to making this an integral part of the mission for our profession."
More about Boise State's IMTA club
The club meets on Tuesdays at noon in the Morrison Center. Its work, said Mickelson, is active, project-based community engagement. The club hosts guest speakers. Angela Stevens from Boise Music Lessons will speak on April 16 on "Identifying Your Strength as an Independent Music Teacher." Deborah Wallace will speak on April 23 about the Music Teachers National Association Professional Teaching Certification.
The club welcomes new members, and will hold elections in early April to fill officer positions for next year, including president and financial officer.
Contact Brooke Mickelson for more information: brookemickelson@u.boisestate.edu.