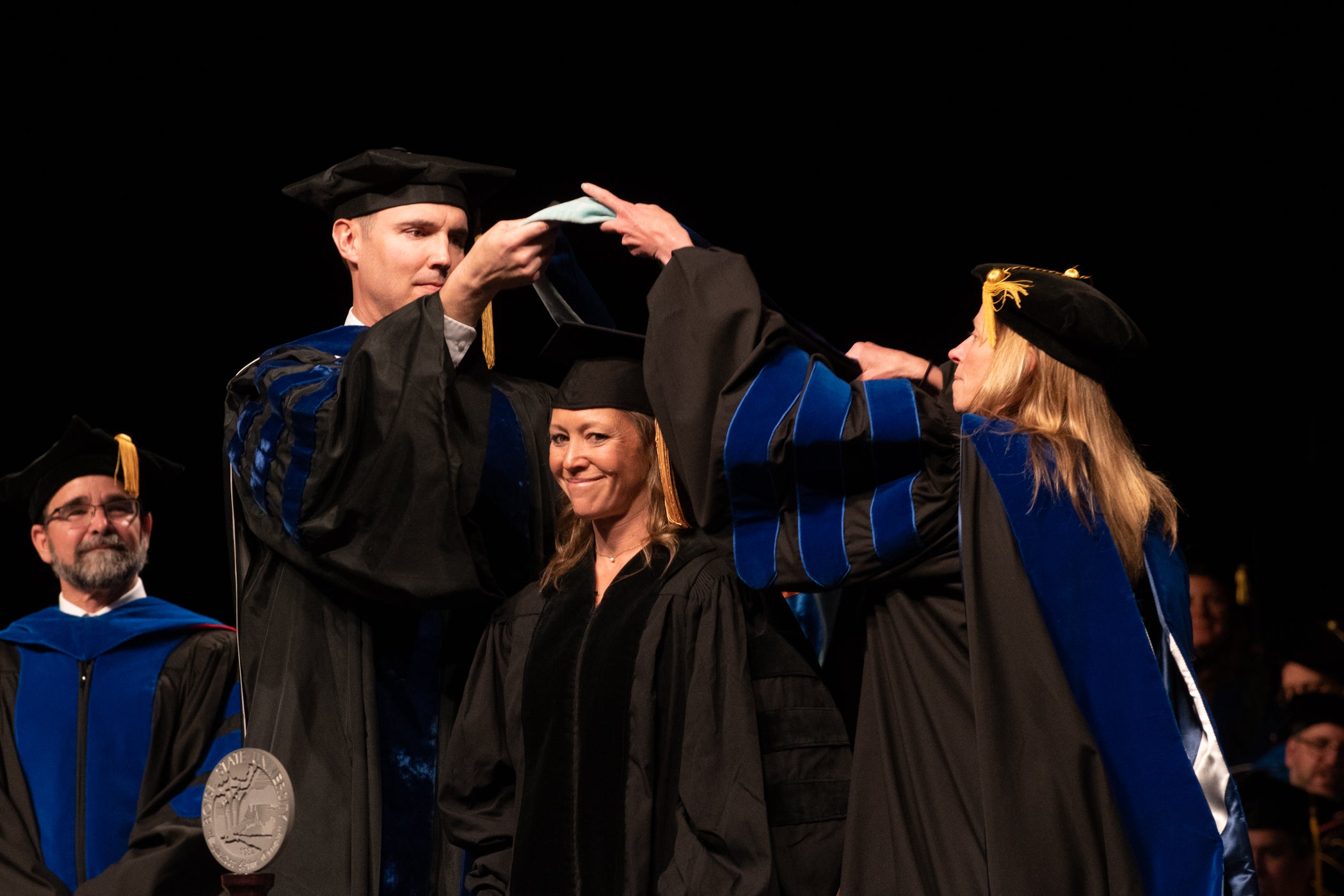 Boise State University's College of Education is among the top 30 public universities on the U.S. News and World Report 2020 best graduate schools list. The college has climbed in rankings every year for the last six years.
The College of Education climbed 15 spots overall to a ranking of 39, and is 28 out of ranked public universities. This ranking is the highest to date for the college and puts it in the top three in the Northwest, the top three in the Intermountain West and the top 12 in the West.
In addition, Boise State's College of Business and Economics ranked 127 out of 220 national institutions for its part-time MBA program, jumping more than 40 rankings from its previous year's ranking of 168.
For the first time, Boise State's College of Engineering ranked 141 overall out of 212 engineering graduate schools that were ranked nationwide. A total of 155 engineering institutions received a rank this year, while another 44 institutions were in the category "rank not published," meaning their overall scores were lower than the lowest ranked institution.
These rankings rely on a multi-faceted ranking methodology that takes into account factors like research activity, faculty resources, student selectivity and peer assessments.
In addition, Boise State's School of Public Service also was ranked 94 in the country out of 182, based solely on peer assessment survey results; the School of Social work ranked 77 out of 243 by its peers. U.S. News surveyed deans, directors, department chairs, faculty and other administrators at accredited degree programs or schools in each discipline for these rankings.
"As a doctoral research university, Boise State innovatively stays focused on the quality of the student experience, and the recognition of our programs is a direct reflection of this commitment," said College of Education Dean Rich Osguthorpe. "Likewise, this unmatched trajectory is only possible because of the outstanding faculty, staff, students and community partners who strive for excellence in preparing the next generation of educational leaders."
The annual rankings consider factors related to reputation of employers, quality of graduate students and programs, faculty research activity and external funding, and peer evaluations.
"Five years ago, the College of Education set out to become nationally renowned for excellence in teacher education, graduate studies and research – especially in the external grant space, while building strong ties to the community," said Keith Thiede, associate dean. "Our rise in the U.S. News and World Report rankings is evidence that the hard work of our faculty and students is allowing us to reach our goal."
The College of Education offers two doctoral programs, two educational specialist degrees, 14 master's degrees and 13 graduate certificate programs training Idaho's future teachers and educational leaders.
Students seeking a graduate degree from the College of Education have access to more than 200 partnerships with Idaho schools and organizations to gain valuable, hands-on learning experiences.
The College of Education's doctorate of education in curriculum and instruction was Boise State's first doctoral degree, beginning in 1993, and continues to provide students with the practical perspectives and research tools for improving teaching and learning. The doctorate in education technology, which enrolled its first group of students in 2012, was Boise State's first fully online doctoral degree. Last year, the college celebrated 25 years of doctoral study.
A video transcript is available for the following video.