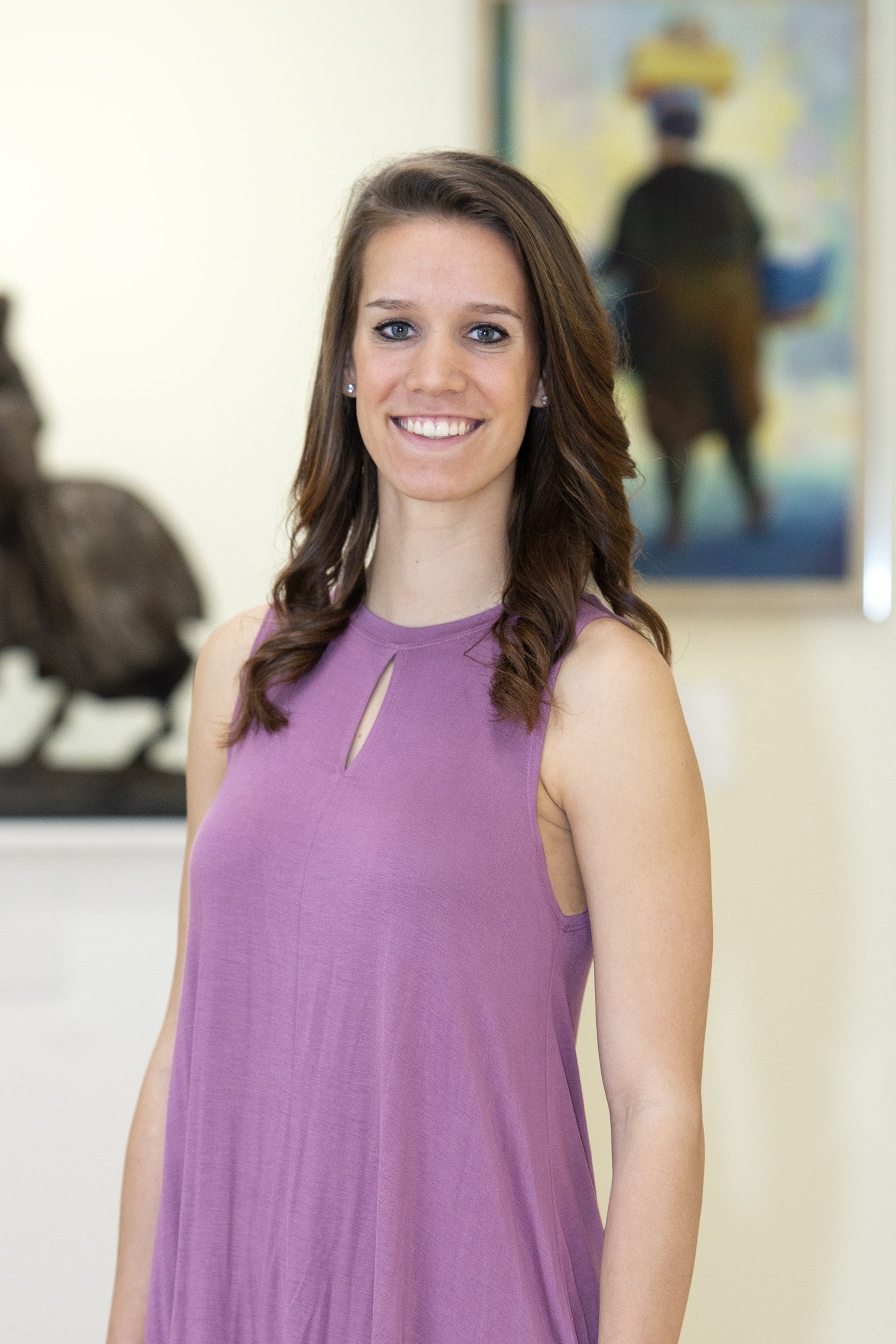 Boise State is proud to present Madeline Fluharty as one of two Boise State University spring 2019 commencement speakers. Fluharty graduates cum laude with a bachelor of fine arts in visual art and an emphasis in sculpture.
Her strong work ethic and ambitious nature shine through her exemplary performance in the classroom and her drive to excel in the studio. Since 2013, Fluharty has been honing her sculpting skills under one of the greatest living American sculptors in the United States, Boise State Professor of the Practice Benjamin Victor, in his on-campus studio. As a sculpting assistant, Fluharty contributed to the creation of many monumental, figurative and representational works of art in clay, which were cast in molten bronze and placed all over the world, as well as on campus. Fluharty worked on the bronze statue of Steve Appleton, the Boise State alumnus and former CEO of Micron, which now stands at the entrance of the Micron Business and Economics Building; and legendary football coach Lyle Smith is honored in bronze outside of Albertsons Stadium. Fluharty also helped create the 3-foot bronze replica of the Boise State seal located outside the Alumni and Friends Center.
"I've gotten an incredible amount of hands-on experience, from helping with the sculpting of monuments, making molds, travelling across the country for sculpture installations and dedications, and learning about the business side of starting and managing an art career," Fluharty said. "I'm so thankful to have had such great mentors in my life like Benjamin and my sculpture professors who have encouraged me and better equipped me to chase after my dreams."
Fluharty has received national accolades for her work in and out of the classroom. She was one of seven student artists awarded with the 2018 Figurative Art Convention and Expo (FACE) Scholarship to attend the international convention in Williamsburg, Virginia, centered around the 21st century realist art movement. In 2017, she also received the Marble Carving Workshop Scholarship.
"Ms. Fluharty approaches her work with a balance of enthusiasm and seriousness propelled by hard work and zeal," said Lily Lee, assistant professor in the Department of Art, Design and Visual Studies. "I have been impressed by how she transcends expectations with determination and vigor."
Fluharty is a member of the Boise Sculptors Guild, an student group led by sculpture faculty members Lee and Francis Fox, professor in the Department of Art, Design and Visual Studies. In summer 2017, she participated in a group exhibition with the Sculptors Guild at the Crossroads Carnegie Arts Center in Baker City, Oregon.
Her next chapter is to remain in Boise and work full-time at the Benjamin Victor Studio, perfecting skills that she acquired as a student. She aspires to open an art studio in the future to "create art that can be both personal, yet impactful to others," she said. "I'll probably be sculpting as much as possible."
"Ms. Fluharty is a true Bronco," Lee said. "She is a unique student who has forged her own pathway, navigating her degree program and career goals to position herself for a long and productive career in sculpture."