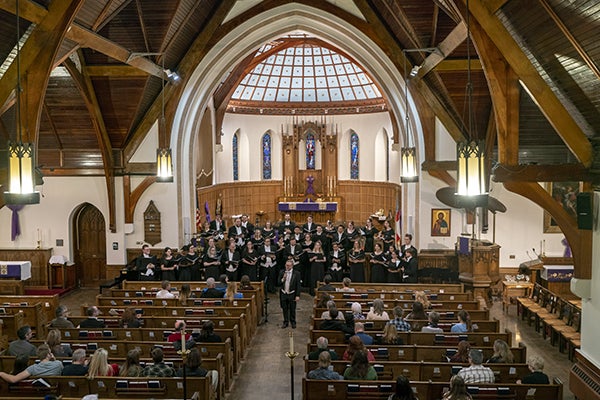 Members of the university's Meistersingers and Vox Angelis will get the chance for international exposure this spring, thanks to a tour of France that will include performances throughout the cities of Paris and Lyon.
Advisor Michael Porter, an associate professor in the Department of Music, said the group will participate in exchanges with universities in France and perform with various French groups. Concerts will take place at several historic locations, including L'eglise de la Madeline in Paris, and Cathédrale Saint-Jean-Baptiste in Lyon. The Boise State singers will do two performance exchanges with Le Choeur de Paris, and Ecole normale superieure de Lyon.
The international tour is a a biennial event. Two years ago the group toured Belgium, the Netherlands and Germany.