On May 6, Boise State's eSports team played the University of Nevada Las Vegas to win the top prize, the Mountain West Conference championship in Overwatch – a game in which players control one of several heroes in competitive six-person shooting matches.
The tournament divided ten teams into two divisions. The Broncos defeated all of the opponents in their division: Colorado State University, University of Wyoming, University of New Mexico and Air Force, without losing a match.
Chris Haskell, team coach and a clinical associate professor in the Department of Educational Technology, said student standouts during the competition included Paul "Sulpan" Vaughan, a junior GIMM major, and sophomore Mackenzie "Slypie" Waggoner.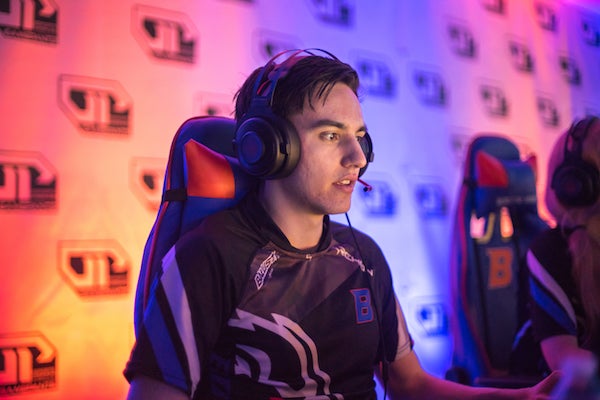 This victory was the team's 165th. Boise State has racked up the most wins of any collegiate eSports program, said Haskell. He is now the "winningest head coach in collegiate eSports."
Boise State also won the Rocket League title in the Mountain West Conference, and placed second in the League of Legends tournament.
The team's successful play earned another honor. It will play an exhibition match at the National Association of Collegiate Esports Convention in July in Harrisburg, Pennsylvania.
Read more about eSports at Boise State: https://www.boisestate.edu/news/2019/02/11/varsity-esports-celebrates-a-new-arena-and-an-ambitious-future/