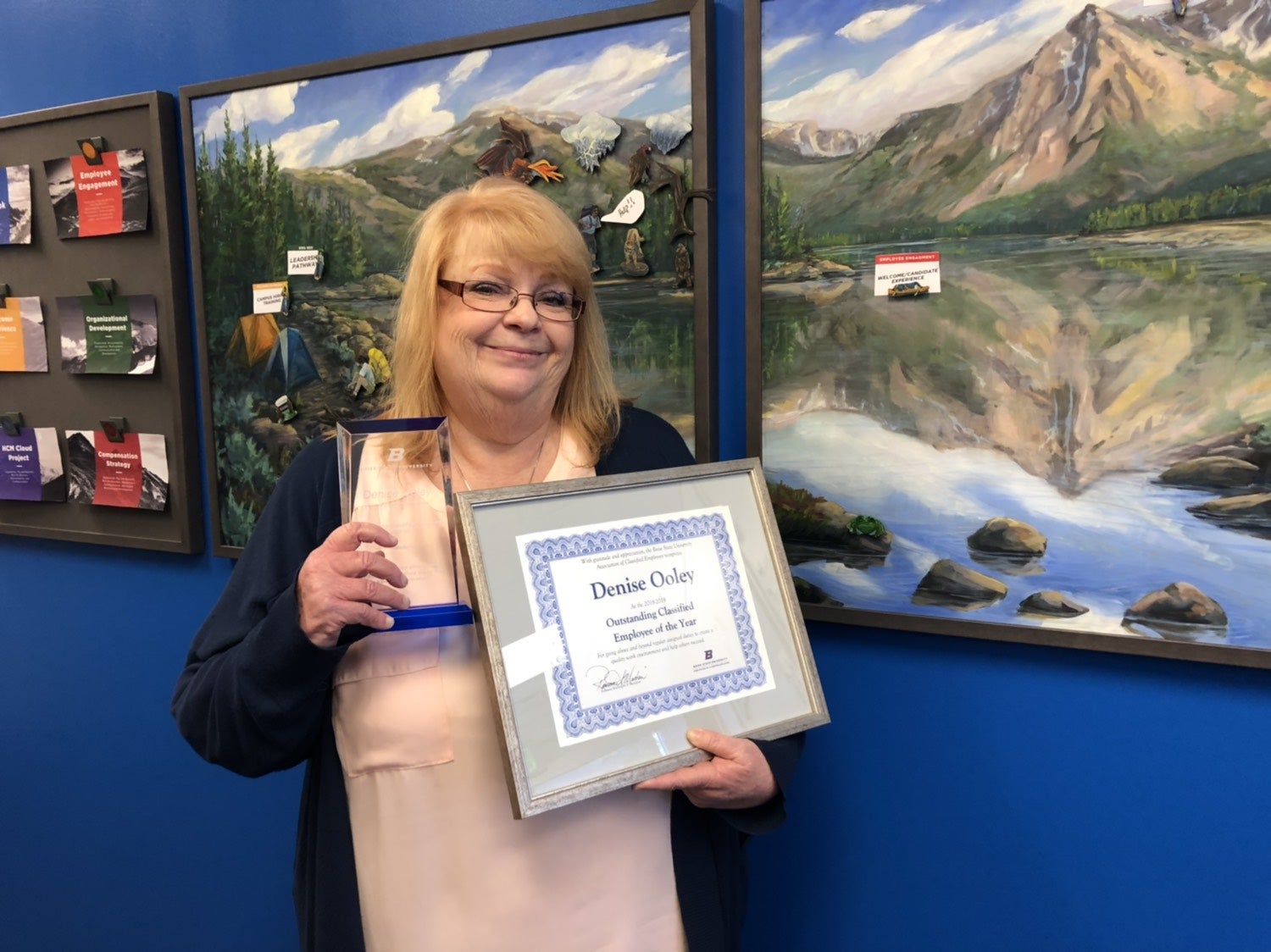 Denise Ooley, a personnel payroll technician with Human Resource Services who has worked at Boise State for 31 years, recently was given the Classified Employee of the Year Award.
"I feel honored – quite surprised to have won but honored," Ooley said.
In addition to her payroll duties, Ooley was part of a team responsible for creating a Human Resources visual journey (featured as the background of the photo above) in how HR fulfills the needs of employees on campus. Ooley worked with the art department to find a student to create the work.
During Boise State's recent Listening Tour, Ooley set up tours for the night shift so their opinions could be heard.
"She realized not all employees work during the day and went out of her way to ensure the employees working at night were not left out. We all get into our daily grind and forget who really keeps things going for us during the day. Well, not Denise," said Regan Walker, a finance manager with HR. "I have known Denise for 20 years now and I cannot think of a person who cares more about the employees at Boise State than Denise."
"I  so enjoy being involved on all the projects Human Resources has in the works for this campus. It's an exciting time around here and I think what we are doing will have a wonderful impact on the university," Ooley said.