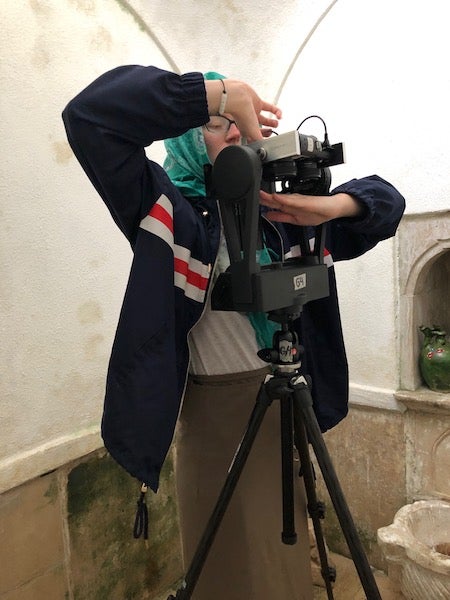 A 10-person team comprising photography and computer science students, as well as faculty from those fields, just wrapped up a two-week tour of Croatia, Bosnia and Herzegovina, and Italy. The team's mission: capturing high-resolution images of cultural treasures that will become part of the digital collection of the Keith and Catherine Stein World Museum, part of the Center for Fine Arts.
As they "collected" art, students also had the opportunity to learn about the culture and history of the areas where they were working, said team member Fonda Portales, university art curator and collections manager. Combining the fields of photography and computer science let students benefit from each others' expertise in aesthetics and technology, respectively.
"We learned from them, and they learned from us. We had each other," said Tran Tran, an art student. "I learned about technology, and they learned about aperture and light."
"Even though we think differently, we are all after the same goal," added Larry McNeil, a team member and photography professor. "And that goal is to share other parts of the world with Boise State students and the people of Idaho."
After photographing in Dubrovnik, Konavle, Split, Pula, and Rovinj in Croatia, and Blagaj and Mostar in Bosnia and Herzegovina, the Boise State group took a ferry to Venice, Italy. Students and faculty spent four days studying and capturing images of influential Venetian architecture.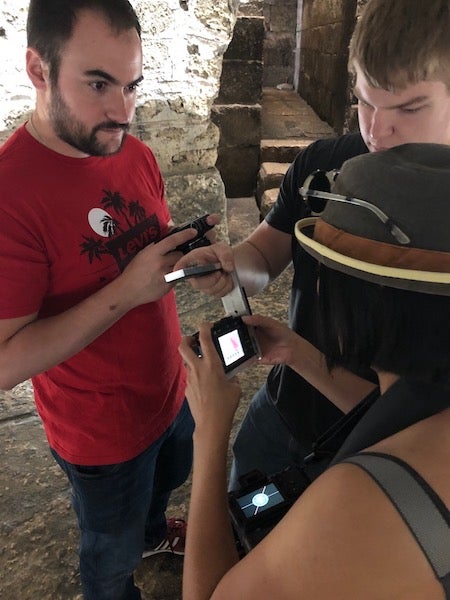 Each day, students split into teams and decided what they wanted to photograph. They determined the best equipment for each site.
"What needed detail photography, what needed wide-lens scope, what needed video," said Portales. "We thought about how the narrative – themes of city building, crossroads of influence, architectural threads – would be best served by the abilities of each student."
The team began their trip back to Boise on June 6, having shot thousands of photographs for the museum, including more than 100 stereoscopic panoramas and videos.
Team Members:
Tran Tran, photography
Ally Oliphant, computer science
Kenny Miller, computer science
Iker Vasquez Lopez, computer science graduate assistant
Aaron Bacus, photography
Gio Herrera, photography
Nick Miller, history professor
Larry McNeil, art professor
Fonda Portales, university art curator and collections manager
(Steve Cutchin, computer science professor, is on the project team, but did not travel)