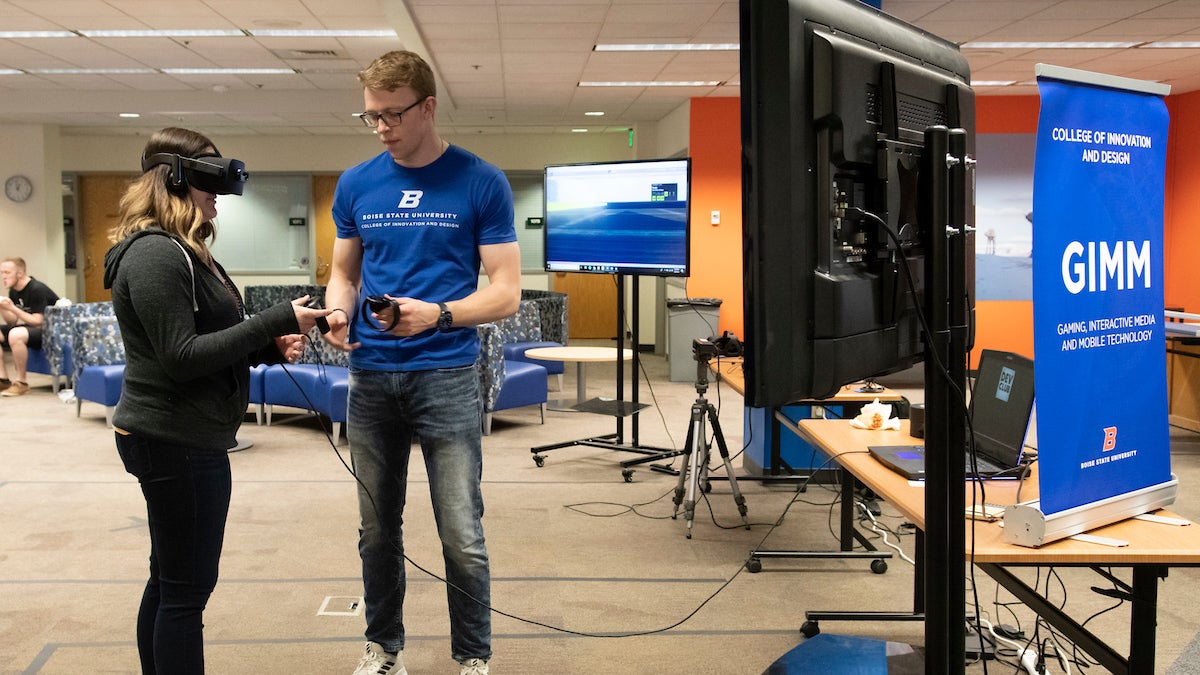 Boise State's gaming interactive and mobile media (GIMM) program recently hosted Boise Mayor David Bieter and other city officials on campus for a look at innovative virtual-reality projects that the program is developing to help people in the Treasure Valley.
Anthony Ellertson, GIMM director, showcased several projects, including those intended to help people who have autism spectrum disorders and sensory sensitivities, as well as those for language learning, occupational therapy and more.
KTVB quoted Ellertson, "Boise State and GIMM exist to serve this community and so we're making projects which we know have a definite need inside of the community. But it's also a win because the students get to create things that are high tech, that are cutting edge in terms of the field and that go into their portfolios, and so ultimately it helps them get a job."
This year, GIMM's work to find high-tech solutions for social issues got a boost when it joined forces with the Old Coot and Maggie Foundation, a Boise nonprofit. The foundation has committed $250,000 per year on an ongoing basis to the program.
Read more about GIMM, which graduated its first class of majors in 2019: https://www.boisestate.edu/news/2019/05/11/gimm-marks-a-milestone-its-first-graduating-class/