Imagine being introduced to college life at Boise State by spending an afternoon on the Blue Turf, climbing the rock wall at the student recreation center and spending the night with friends in student housing, all while receiving tutoring from a Boise State mentor. This is what Postsecondary Rewarding Education is Possible (PREP) Academy, an on-campus summer program hosted by the College of Education, is all about. College-bound students with disabilities from Idaho spend a week on campus participating in academic and recreational activities that help prepare them for life as college students.
Jeremy Ford, an assistant professor of early and special education, said students with disabilities increasingly are participating in postsecondary education but are at a higher risk for experiencing academic, behavioral and emotional difficulties that can interfere with their success.
"PREP Academy is founded on an idea that experience is the best teacher," he said. "Teachers work with students to provide a safe place for developing awareness about how to achieve their goals post high school."
Students learn both academic and social skills important to a well-rounded college experience.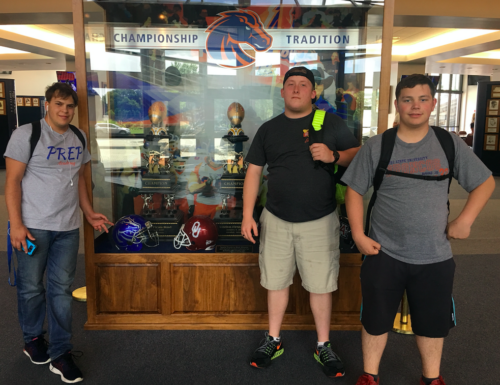 Boise State students and alumni like Kendall Margiott, who recently graduated with dual certification in elementary education and special education, also gain experience from mentoring academy students.
"As a peer mentor, I get to share my college experience with students in the program," Margiott said. Margiott will take her experience into the classroom this fall when she becomes a full-time special education teacher at Mountain View High School in Meridian.
Planning for the academy began in 2015 in partnership with the Idaho Division of Vocational Rehabilitation, using federal funds intended to provide students with disabilities access to an inclusive campus-based experiences. The first PREP Academy at Boise State was held in the summer of 2016. As of 2019, nearly 100 students have participated.