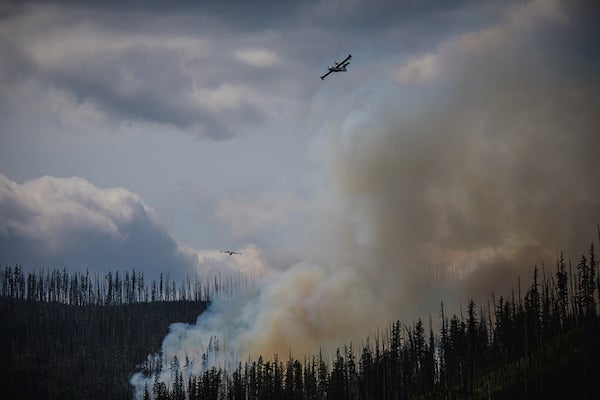 Extreme fires, sea level rises, torrential storms, melting glaciers, extinctions, and vanishing culture and history are just a few of the climate-related challenges to the National Park Service's mission to preserve natural and cultural treasures of America's parks 'unimpaired' for future generations.
Animals and plants can sometimes adapt to change, if given space and time. But the cultural heritage of national parks has few living components. Independence Hall, the National Capital Mall, ancient Native archaeological sites, historic battlefields and priceless museum collections all are vulnerable to climate change. Cultural heritage resources are often unique, irreplaceable and necessary for living communities and our nation to connect with identity and history. The stakes are high: coastal and island parks are drowning, mountain parks are burning and arctic parks are melting.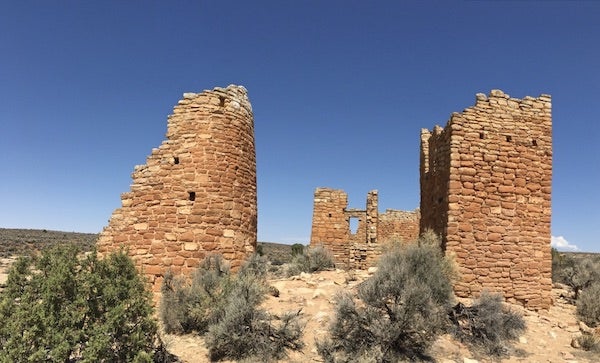 In order to protect and preserve what can be saved, document those things that will inevitably change and communicate what's at stake, Boise State University, in partnership with the National Park Service, is investigating just how vulnerable our parks are.
In spring 2019, Associate Professor Pei-Lin Yu from the Boise State Department of Anthropology partnered with the National Park Service's Climate Change Response Program to author a national analysis of cultural heritage vulnerability reports in national parks.
To build on the report's recommendations for best practices and address data gaps, Yu and anthropology master's student Jennifer Cuthbertson conducted a workshop for park managers and scientists in Santa Fe and Bandelier National Monument, New Mexico, in June. These projects were funded by the Rocky Mountains Cooperative Ecosystem Studies Unit agreement.
The workshop, in partnership with the University of Arizona and the University of Pennsylvania, helped parks to work on several topics that they identified as high priority, including how to conduct vulnerability assessments that are integrated across natural ecosystems and cultural heritage; how to strategize data collection, analysis, and management; devising strategies for both quantitative analytical methods (which allow for comparison) and qualitative methods (which capture unique characteristics); how to prioritize assessment results for funding protection and mitigation actions, and how to build a "community of practice" for parks, regional technical support offices, and research partners in universities and non-governmental organizations.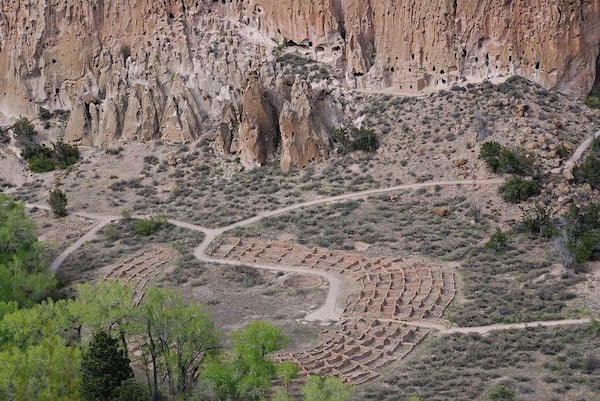 Workshop participants had an opportunity to put workshop concepts to the test in the field at Bandelier National Monument in New Mexico, home to an ancient ancestral Puebloan community.
Constructed in a cliff made of volcanic tuff about 500 years ago, inhabitants excavated rooms by hand with wooden digging tools and built dry masonry walls in front to complete each structure. Hundreds of rooms, along with ancient artifacts and beautiful rock paintings, dot the cliff and the lands below. Small hand and foot holes that inhabitants used to ascend and descend the cliff structures are still visible. An arroyo, or dry creek that temporarily or seasonally fills, runs through the canyon, graced by cathedral-like stands of ponderosa pines. Close to a century ago, the park commissioned Pablita Velarde, an American Pueblo artist, to create paintings capturing pueblo life in the 1910s to hang in the park's historic visitor center.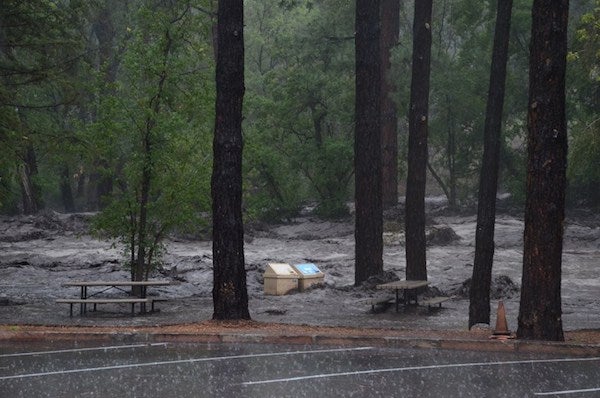 In 2013, climate change caught up with the park. An unusually hot and destructive fire burned old growth forests upstream of Bandelier, followed by an extreme thunderstorm. This caused a devastating flood to sweep through the monument. At personal risk to themselves, park staff worked to save archaeological sites, the iconic Civilian Conservation Corps-era headquarters building, and remove precious museum and art objects.
Today, climate impacts continue to affect Bandelier. Many museum objects, including the Velarde paintings, remain in storage hundreds of miles away in Arizona. The ancient ponderosa pine groves are dying from drought and insect attacks, altering the landscape setting of the ancient buildings. Extreme heat and storms continue to affect the structures, ancient rock paintings, and the cliff face itself. The cultural heritage of Puebloan descendant communities, especially the Santa Clara Pueblo, is especially affected.
To practice conducting vulnerability assessments for cultural heritage resources, workshop participants toured museum collections and historic headquarters buildings, walked sunny trails, and scrambled up and down ladders to cliff dwellings. Participants then convened to share results, compare notes, and offer suggestions for improving the vulnerability assessment process. It became clear that sensitivity, or inherent susceptibility to harm of cultural heritage resources, is especially tricky to quantify.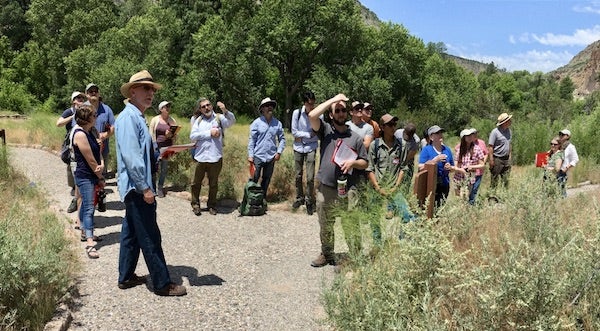 This project, the only one of its kind, will develop a vulnerability assessment guidebook for park managers and partners and help to build a community of practice. Additional next steps include creating a universally shared data folder, engagement with Santa Clara Pueblo and other tribal stakeholders, and "taking the show on the road" to help small national parks in remote locations. This project demonstrates the enduring value and benefits of federal-Boise State partnerships to work on complex multi-disciplinary problems of contemporary society.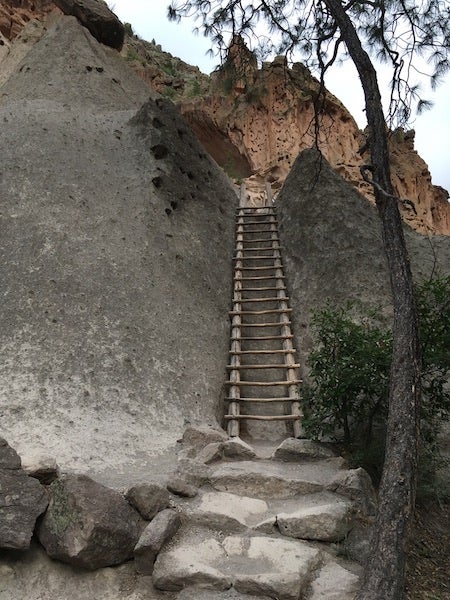 Story by Pei-Lin Yu who, as a child in the 1970s, wandered through Bandelier many times and attended sacred ceremonies at nearby Puye Cliffs.