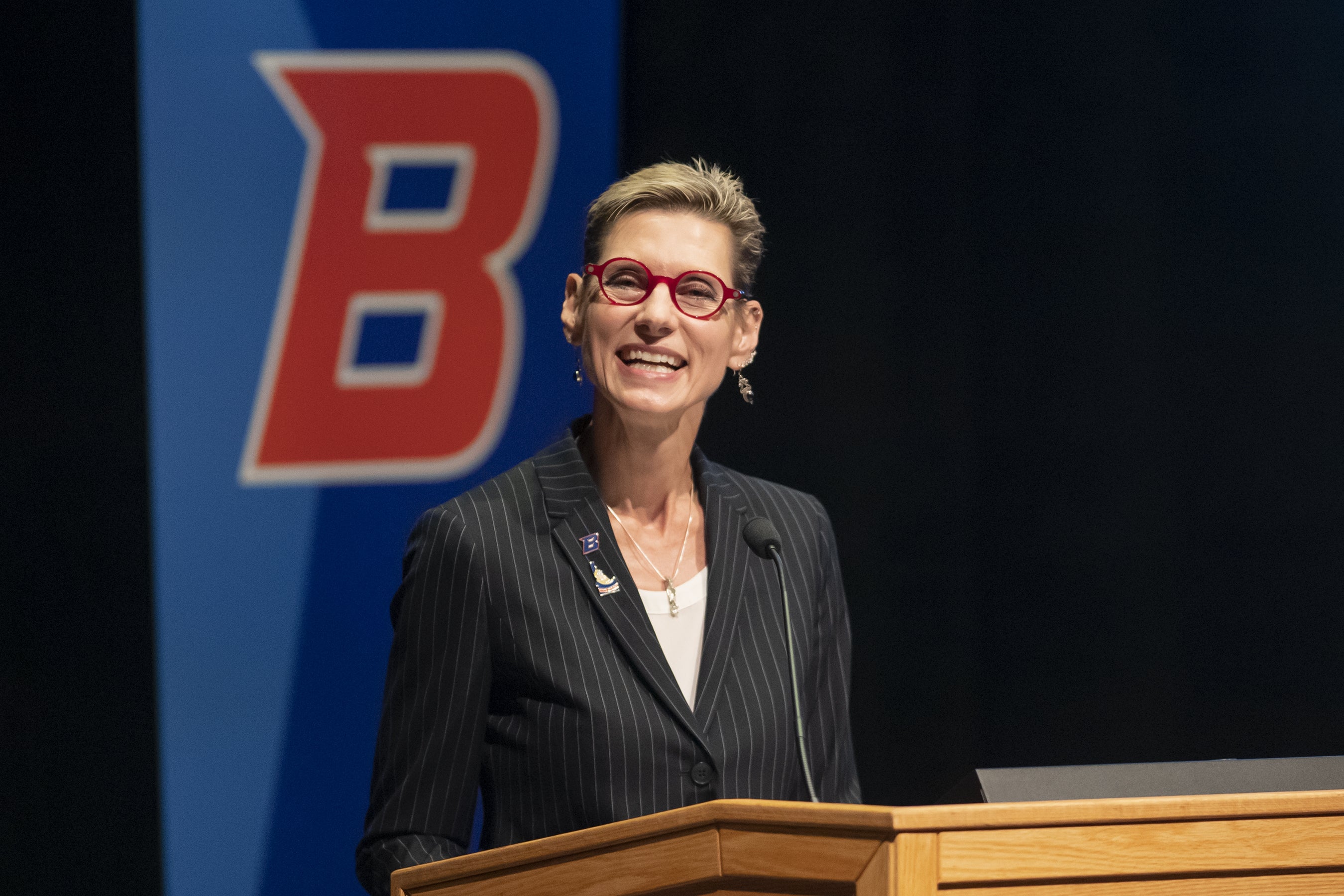 In her first State of the University address, Boise State President Marlene Tromp lauded the university's "breathtaking" ascension as a doctoral research university, and said Boise State is poised to become a national leader in how a major public university can be nimble and responsive to the needs of its community and state.
"This campus is a place with a special capacity for innovation, creativity and trailblazing," she said. "I am excited and optimistic. I came here because I believed that Boise State was one of the few places in the nation that could do this critical, path-breaking work — where we could bridge the gaps, face very real and pressing challenges and work to address them."
She charged the campus community to be bold in delivering curriculum that best meet the needs of all students, calling particular attention to rural students, and to create a new model of what a university that conducts leading-edge research can be to its community and its students at all levels.
"Public education was built for the express purpose of transforming people's lives," she said. She also noted she believes that the university can — and should — lead when it comes to difficult conversations and to bridging the gap between political divides.
"This would be a profound service not just to our university and the city of Boise, but to the state of Idaho and our nation," she said. "We are aided by the fact that the people of this state, this city, and this university are deeply invested in openness, generosity, kindness; we care about what others think, we are willing to hear what they say."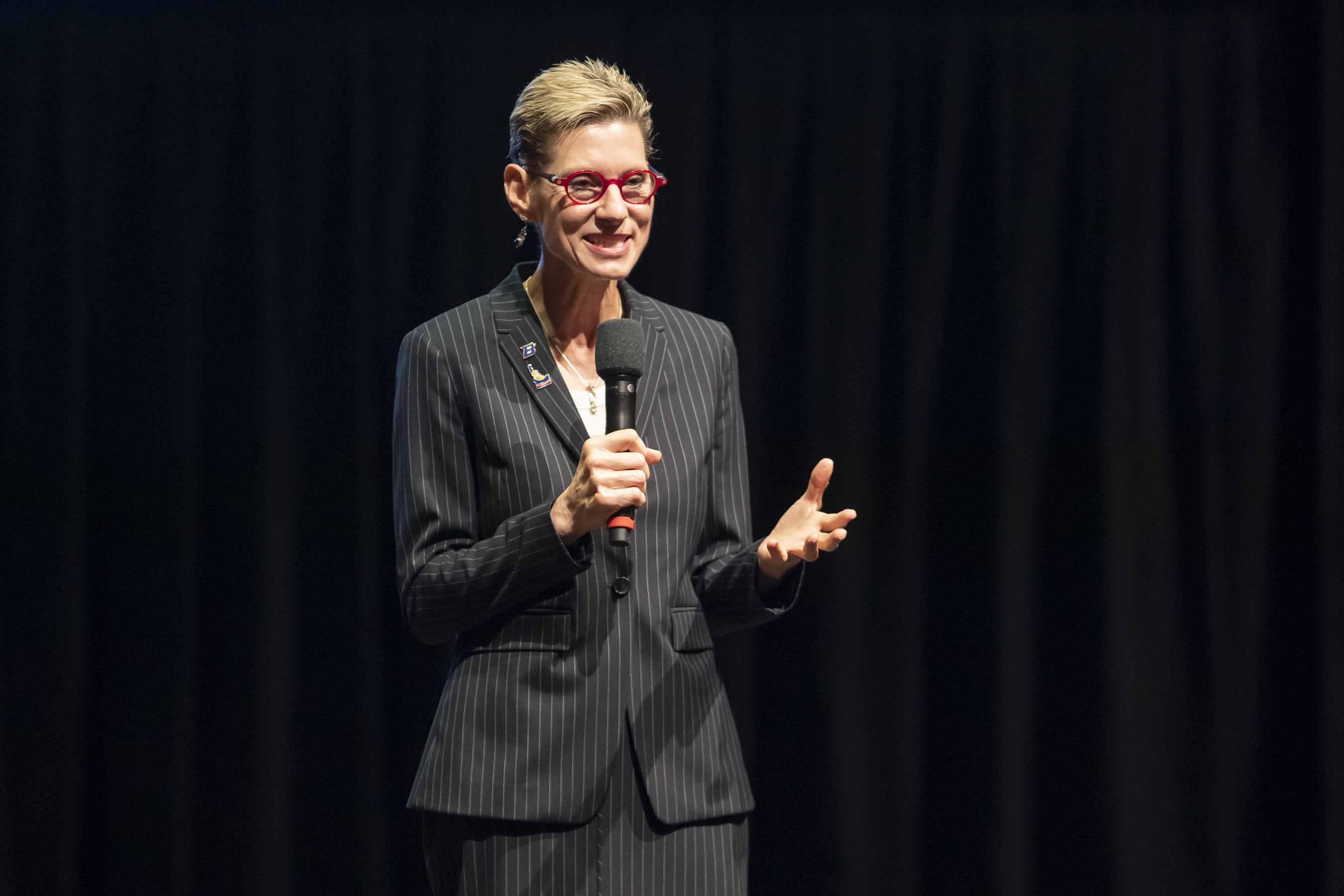 Dr. Tromp also noted:
Expenditures for research projects at Boise State University reached an all-time high of more than $41 million in fiscal year 2018 – an 18 percent increase over the previous year, and an impressive 64 percent increase since fiscal year 2014. Meanwhile, state and local sponsored project expenditures increased by more than 34 percent over the last fiscal year.
The university has awarded bachelor's degrees to record numbers of graduates for 17 straight years.
Boise State has welcomed record first-year classes for three straight years.
The university set a record this past academic year, awarding 45 doctoral degrees and 19 educational specialist degrees.
Boise State is the No. 1 choice for Idaho high school graduates each year.
1 of every 3 students enrolled in Idaho's entire public higher education system — that includes comprehensive universities, community colleges and technical schools — attend Boise State.
Boise State was named one of the Top 50 most innovative national universities by the national higher education leaders surveyed by US News and World Report.
For the second straight year, Boise State had the top-ranked Group of Five athletics program in the Learfield IMG College Division I Directors' Cup, which honors those institutions that have success across many athletic areas.
Nine teams in Bronco athletics posted perfect Academic Progress Rates.
Six Bronco teams recently were given NCAA Public Recognition Awards, an honor bestowed on teams with an Academic Progress Rate in the top 10 percent of all squads in their respective sports.
A recording of Dr. Tromp's full State of the University address is available on YouTube.