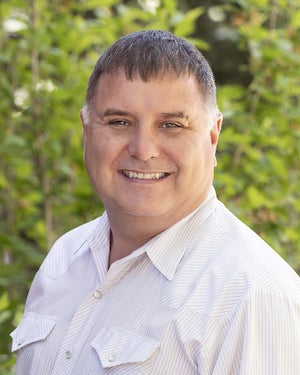 Royce Hutson, an associate professor in the School of Social Work, has been named Idaho's first recipient – and the first-ever social work professor – of the National Academies of Science, Engineering and Medicine's Jefferson Science Fellowship. The prestigious fellowship sends the nation's top tenured science, engineering and medical experts to Washington, D.C., to consult full time for the U.S. Department of State for one year. Hutson began his position as a program analyst for the Bureau of Counterterrorism and Countering Violent Extremism on Aug. 19.
Prior to joining Boise State in 2012, Hutson spent nearly a decade conducting international social work for displaced populations in areas experiencing armed conflict and natural disasters. He studied the impacts of violence, human rights abuses, economic and social exclusion, among other poor social and health outcomes, and how they relate to people's perceptions of violent extremism. He traveled to dangerous locations, like Lebanon after the 2006 Israel–Hezbollah War, studied the hostility and smuggling occurring on the Syria and Lebanon border, and investigated violence in Palestinian refugee camps.
Hutson also spent time in Haiti following the devastating earthquake in 2010 to assist with estimating the mortality rate. He compared his data – interviews and populations recorded during a previous study – and used that information to track citizens to their original locations. To sample these households, he and his colleagues utilized GPS technology and satellite imagery, a method that was considered innovative at the time. The project lasted for three months, at which point Hutson determined the status of roughly 90 percent of his original sample taken prior to the time of the earthquake.
Hutson says that the work is far from over in unstable countries like Haiti.
"There might not be another earthquake in Haiti for 20 years, but they suffer from political instability all the time, often resulting in many deaths and injuries. The unfortunate reality in places like Lebanon or Syria is that they experience frequent bouts of violence, or in the case of Haiti, both violence and natural disasters."
He is eager to work for the State Department to learn more about diplomacy and apply his experiences to benefit Boise State students when he returns from the nation's capital.
"I hope to engage with students who might not yet know that social work can expand into foreign relations and so many other opportunities, experiences and careers for them," Hutson said. "There's just so much you can do and so many ways that you can impact people around the world that need help."
The Jefferson Science Fellowship is a strong driver of the public service mission of universities, and Hutson recognizes the opportunity to encourage more faculty to apply.
"This fits right into the strategic plan of making Boise State a global university," he said.
To learn more about the program, visit the National Academies of Sciences, Engineering, and Medicine.