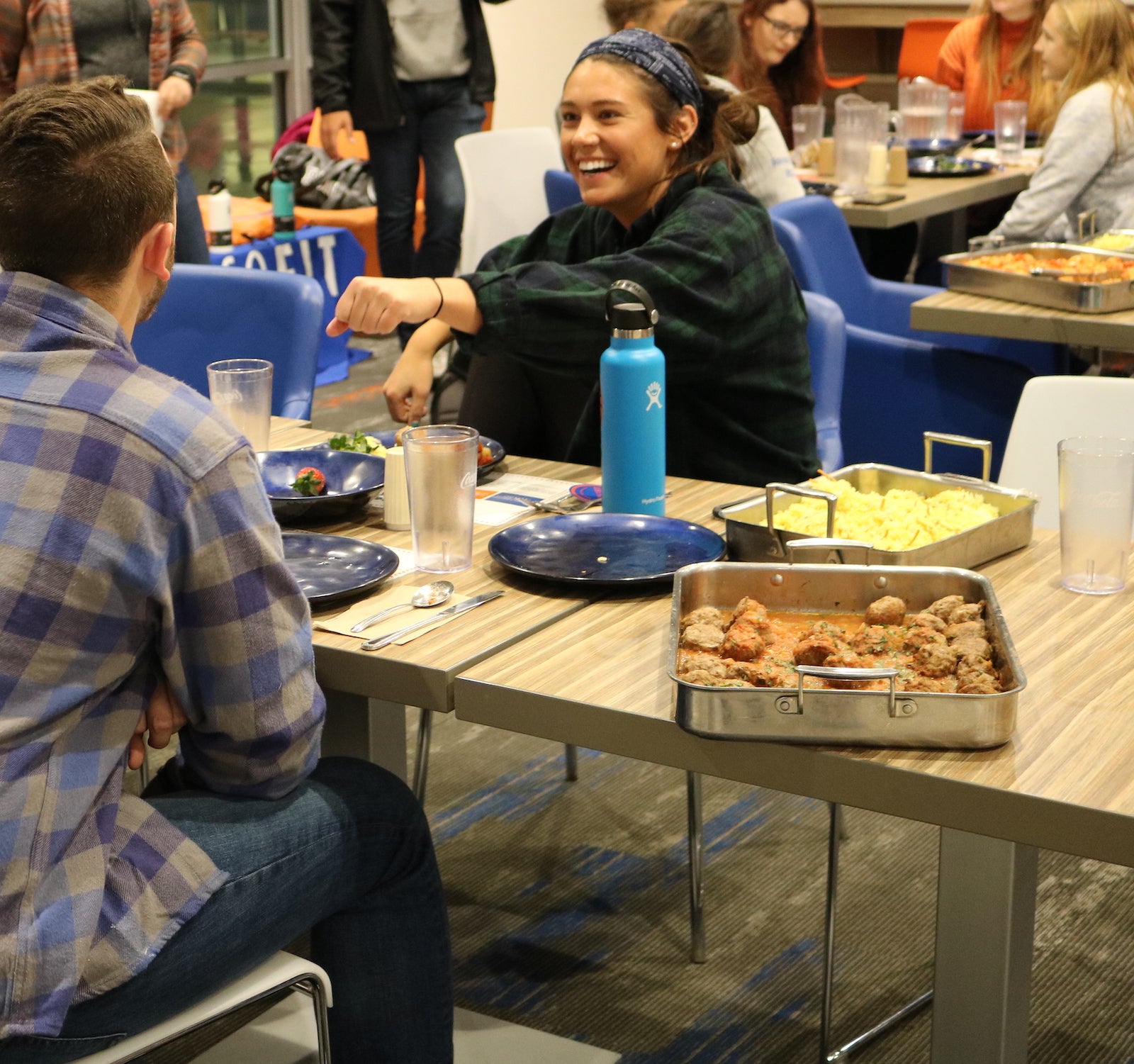 Students, faculty and staff are invited to come together at the Bronco Family Table, a program launched by MarLee Harris, campus dietitian and assistant director of University Health Services. Now in its second year, the program dishes up free, first-come, first-served meals on Wednesday evenings at the SouthFork Market located in the Honors College and Sawtooth Hall. Meal swipes are not a requirement for entry, however, individuals must present their Boise State IDs. Seating for these dinners is limited to 20 people at a time.
Harris developed the program after studying how depression and loneliness could be combatted by students sharing a meal with others, in a family-style dining setting. The goal is to unite the Boise State community together and offer a moment to form new friendships. Other universities around the country, such as Notre Dame, also are seeing positive results from similar on-campus, family-style dinners.
Bronco Family Table dinners will be held at 5:45 p.m. on the following Wednesdays this fall:
Aug. 28
Sept. 4, 11, 18, 25
Oct. 2, 9, 16, 23
Nov. 6, 13, 20
Dec. 4, 11, 18
For more information, visit Bronco Family Table or contact MarLee Harris at marleeharris@boisestate.edu.