Two College of Engineering faculty members each have been awarded $75,000 grants from the Idaho State Board of Education's Higher Education Research Council incubation fund, which financially supports projects that make technologies from research and development commercially available.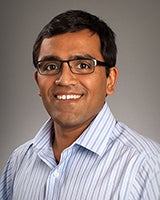 Harish Subbaraman, an assistant professor of electrical engineering, was awarded a grant to build on the research funded by a previous federal grant focusing on improving nanomaterial printing processes by creating specialty inks used in complex equipment.
"Using the additional funds provided, we will be able to upgrade our equipment and move from producing 10 milliliters of ink to up to a liter of ink," Subbaraman said.
HERC believes commercializing Idaho's research efforts will enhance the state's economic development. As such, grant proposals are judged on market opportunity, the technology, the path to commercialization and the project's public or private partners, among other factors.
"Several potential customers have expressed interest in the inks we make," he said. "Working with our commercialization partner, INFlex Labs, LLC, our goal is to be able to offer and sell specialty inks through the company."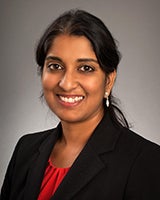 A second grant was awarded to Nirmala Kandadai, an assistant professor in electrical and computer engineering, who will use the funds to purchase a femtosecond laser system – a laser capable of pulsing at one-quadrillionth of a second. The system Kandadai intends to procure also will have the highest repetition rate of any laser currently used in research at Boise State, expanding capability for processes in a number of fields, including ink synthesis for Subbaraman's project.
Kandadai said that the Caldwell-based company Fiberguide Industries may help commercialize use of the laser.
"They have expressed interest in using this system to create harsh environment sensors," Kandadai said. "We can use this laser system to create etched fiber sensors that can survive in extreme environments such as inside a nuclear reactor, deep underground, at high temperatures and more."
Partnership with the private sector is typically a good indicator of progress towards a commercial outlet for technologies being researched. "Our goal," Kandadai explained, "is to establish the commercial capability of the technologies developed using this advanced laser system."